PMC Announces Special MDCAT Exams For COVID-19 Positive Students
The Pakistan Medical Council (PMC) will hold a special examination on December 13 for students who have tested positive for the COVID-19.
According to the statement issued, "the Medical & Dental Council has approved the holding of a Special MDCAT Examination for COVID-19 positive students."
The statement further added that any registered students tested positive for novel coronavirus between November 15, 2020, and November 29 2020, shall be permitted to sit in the special examination which will take place on December 13, 2020.
The students who have tested positive for COVID-19 were asked to upload and submit their tests on the website — nts.org.pk/PMC.
The statement said, "all applicants who are COVID-19 positive shall immediately be referred to the Special MDCAT Examination to be held on 13th December 2020. The link for uploading the test result will remain operational from 26th November 2020 to 29th November 2020."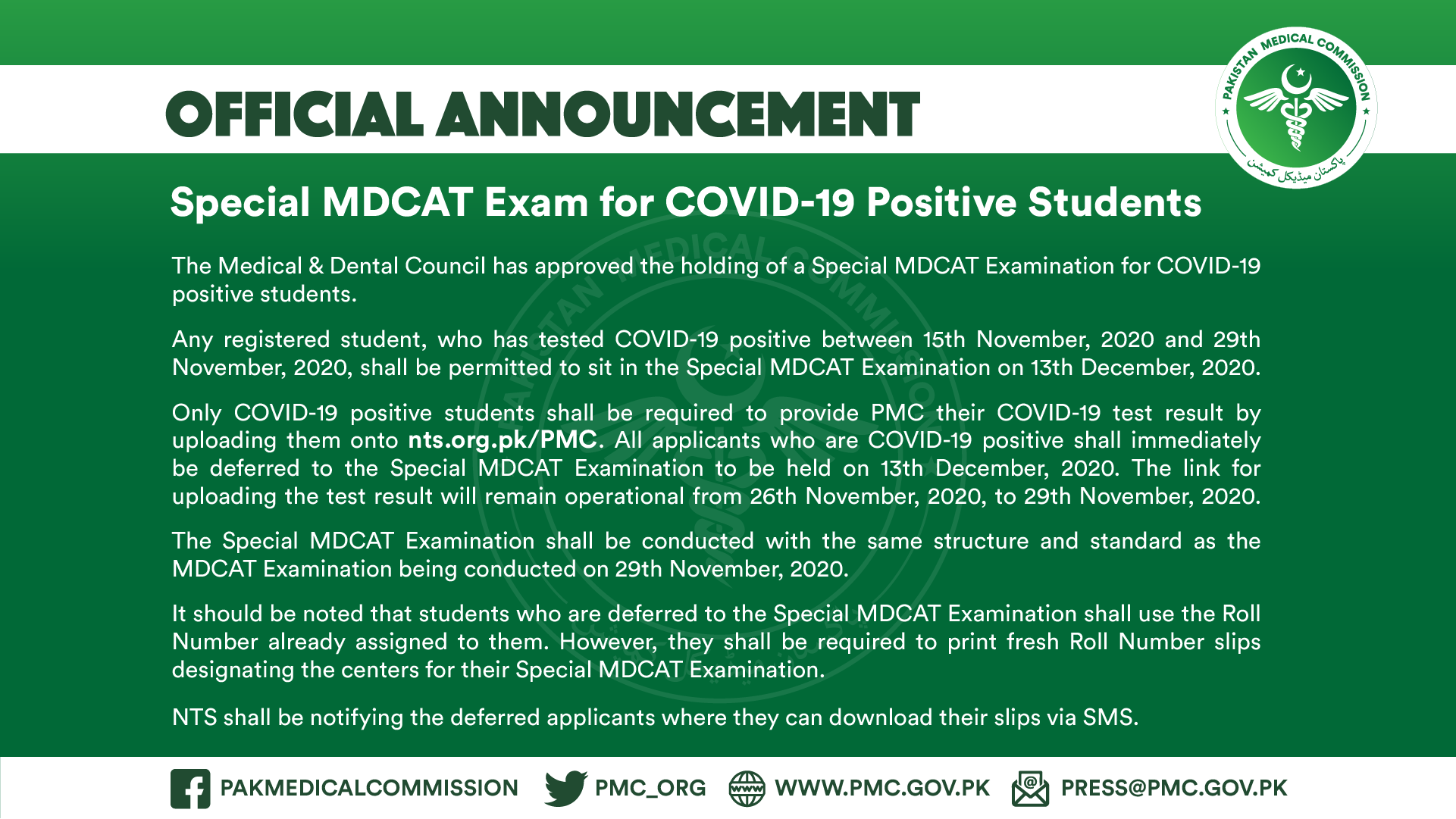 Here Is The MDCAT 2020 Sample Paper
• Multiple Choice Questions (MCQs): 200
• Time Allowed for Admission Test: 2 Hours 30 Minutes
• Each Question has 4 options. Select the most appropriate option.
• Fill the correct bubble on the answer sheet, corresponding to the question paper code.
• Answering more than one option will not be considered for marking.
• Avoid cutting, overwriting, and erasing.
• Fill the answer sheet with a black/blue ballpoint only.
Adsense 300 x 250
---