Pakistani showbiz's sister duo Sajal Ali and Saboor Ali share a strong bond as sisters since they entered the entertainment industry.
Sajal Ali and Saboor Ali also came to highlights from Sajal's beautiful wedding photos.
Currently being quarantined, both sisters have been sending love to each other through Instagram.
However, in an Instagram story, Saboor wrote that she tried to polish her art skills during self-isolation.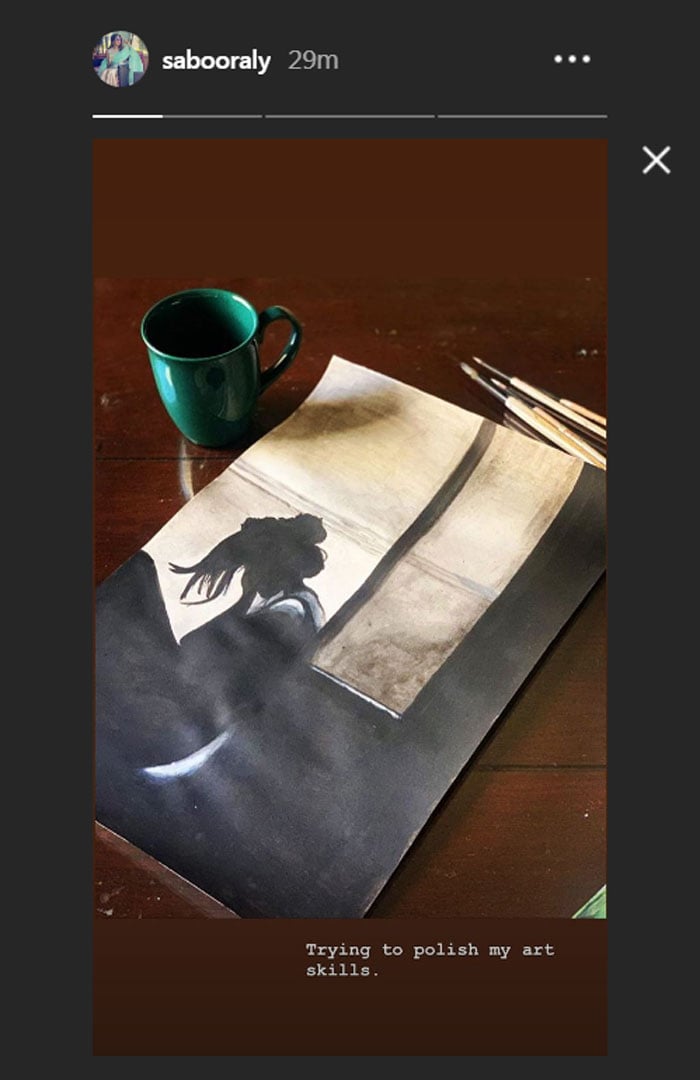 Sajal also shared the same photo and showered love on her sister's art.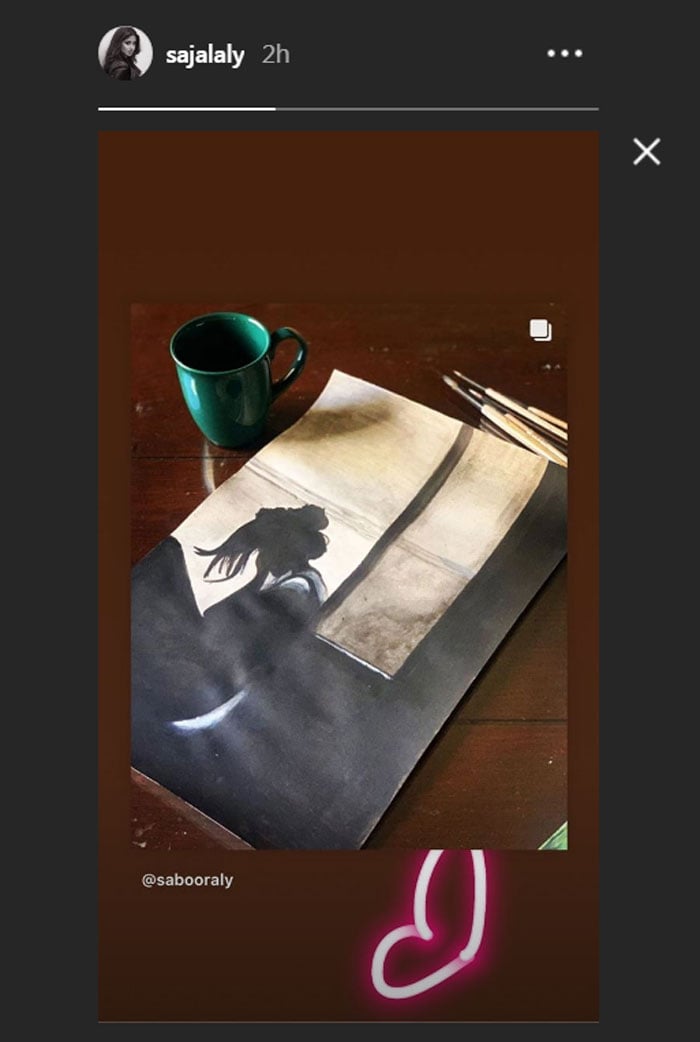 Earlier, the 'Alif ' actress shared a throwback photo of herself and wrote, "Stay safe & stay positive and we will get through all of this. InshALLAH."