Kylie Jenner, daughter posed in tennis outfits at their new mansion
Kylie Jenner, a renowned media personality, spotted with her daughter at her new $36.5M Holmby Hills mansion.
Kylie's daughter, Stormi seen wearing a blue tennis outfit showing off her interest in the game and seemed to have classes from her mother.
Moreover, the little girl donned a blue top with matching shorts and white shoes with hair all tied up into a bun holding a blue racket as well.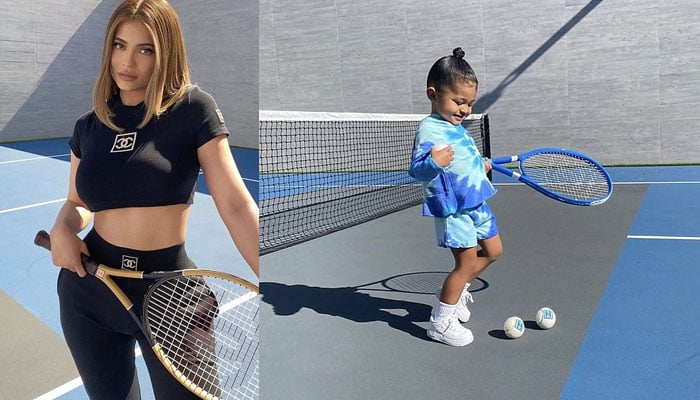 Kylie's daughter looked extremely happy with tennis balls and to learn the game techniques. Whereas, the billionaire wore a black fitted outfit holding a racket as well.
However, she also posted Stormi's picture on Instagram, with a fan commenting, "Best dressed toddler award goes to Stormi" and another commenting, "She's so stylish!"
Adsence 300X250
---