Neelum Muneer's killer dance moves left fans in awe
Pakistan's confident actress Neelum Muneer is much known among fans because of her fine acting skills.
Yet unkown to many of us, Neelum Muneer , apart from an actor, is a  great dancer as well.
The actress's recent viral dance video on a Pashto song has made waved around social media.
In 2017, she made her big-screen debut in comedy-thriller film Chupan Chupai and later appeared in romantic comedy film Wrong No. 2, both movies went commercially successful.
Neelum Muneer wearing elegant Mukesh Frock
Neelum Muneer, in Ramadan was spotted at a game show wearing a stunning Mukesh frock in white colour. She wore a simple and beautiful white frock while making appearance on a Ramadan transmissions. A beautiful white flared dress with mukesh work all over the sleeves and the bustier of the shirt and laced embroidered border on the shirt. The dupatta also has a lot of patterns and textures which adds more charm and personality to the dress.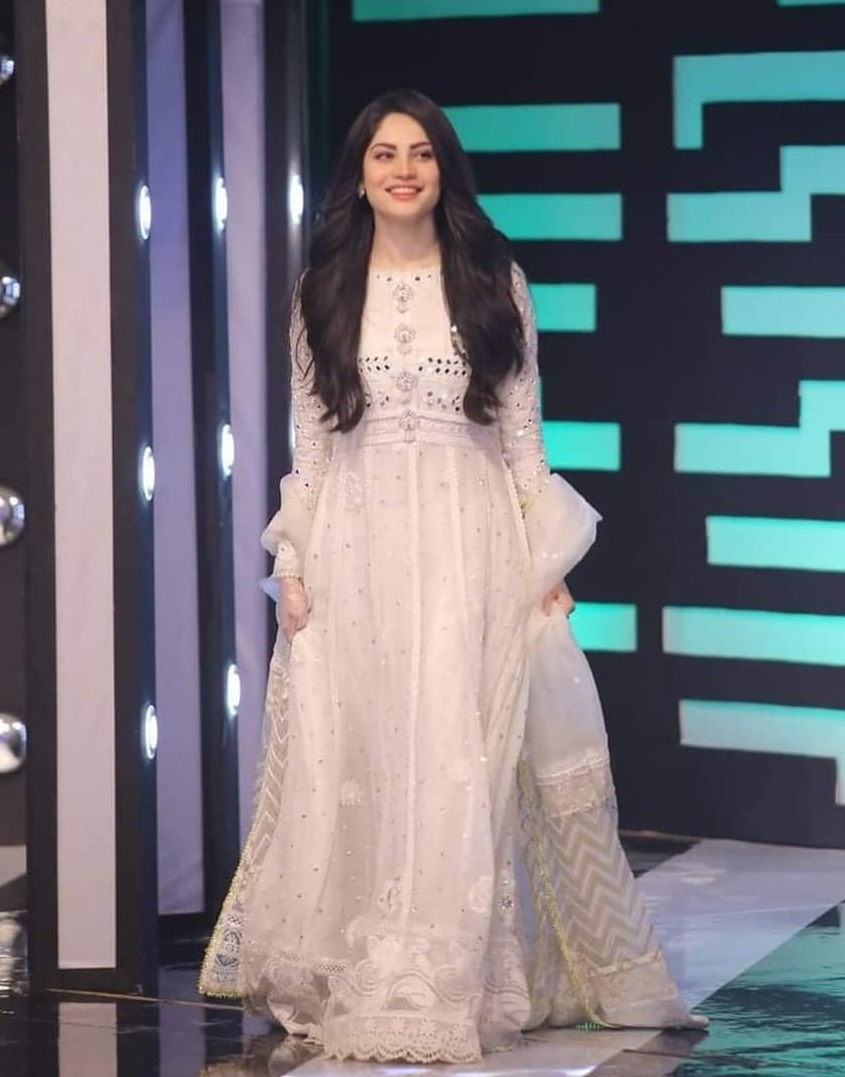 Adsence 300X250
---