Esra Bilgiç receives backlash from Pakistani fans for donning an 'inappropriate' ouftfit
Esra Bilgic aka Halime Sultan, one of the most discussed celebrity in Pakistan these days, once again received backlash from her Pakistani fans for wearing an 'un-Islamic' outfit.
Esra Bilgic turned to her Instagram and shared her latest pictures wearing a summer dress. She could be seen donning polka dot summer outfit.
Soon after her post, Pakistani fans started criticizing the actress for wearing an 'inappropriate' dress as it is not the part of Islamic culture. They also urged Esra to delete her latest post.
One user wrote, "Now you are deliberately doing this.. we people give so much respect to you & Halime Sultan .. everyone in Pakistan feels good about Ertugrul.. but now you crossing the line with such un-Islamic types of clothing. You look beautiful as Halime. Masha Allah.. good Islamic dressing is the prettiest in a Woman.. so why you posting such bad dresses. Delete such posts @esbilgic .. it spoils mind of other Muslim women."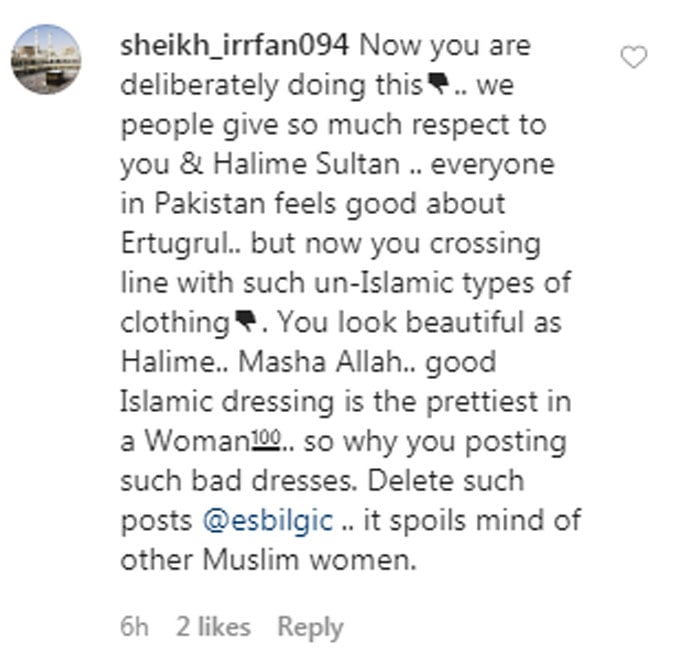 Another wrote, "Besharam banti jaa rahi ho aap bhi @esbilgic .. aur comments delete karke kya karogi… aise fahashiyat faila ke awaam ko kharaab kar rahi ho. We give you much respect.. and you spread such wrong mindset?? Is it good.. no."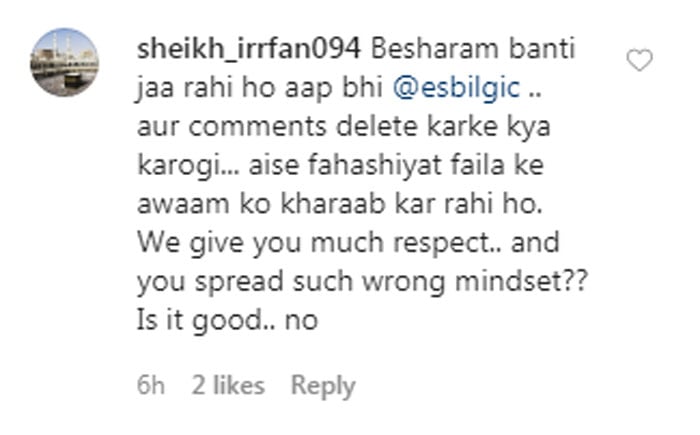 Some fans also came in support of the Turkish actress.
One of her followers wrote, "You look beautiful and you should wear whatever, whenever you want! Ignore the haters. love from Pakistan."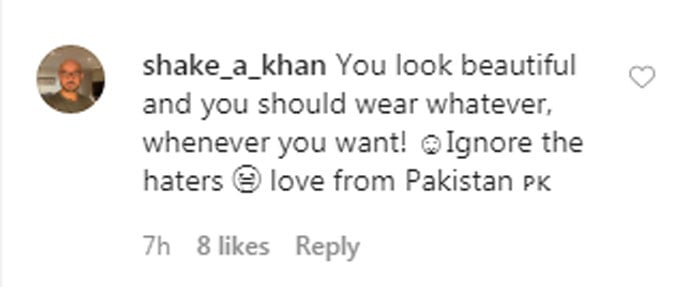 Another wrote, "1st of all she is Esra Bilgic not Halima sultan she only just play the character of her."

Earlier, Esra had turned off comments on one of her posts after receiving criticism from Pakistani fans.
Previously, the Turkish actress had spoken about how she was taken aback after finding out about Prime Minister Imran Khan's directives of running Diriliş: Ertuğrul on Pakistan Television (PTV).
Esra Bilgiç has won millions of hearts with her performance all over Pakistan as Halime Sultan in historical series.
Talking in an interview, she said, "When I saw the Prime Minister of Pakistan on Turkish news channels, saying that a successful project such as Ertugrul should be aired on their local channel."
"I felt surprised and proud at the same time. If we didn't have a pandemic upon us, I would have visited Pakistan several times by now," she added.
She had previously expressed her desire of visiting Pakistan on her social media as well.
Adsence 300X250
---