Popular Turkish actress Esra Bilgiç, who essayed the character of Halime Sultan in Dirilis: Ertugrul, has started following actress Ayesha Omar on Instagram.
Esra Bilgiç is following only 287 people and Ayesha Omar is one of them. However, she is followed by 3.8 million people.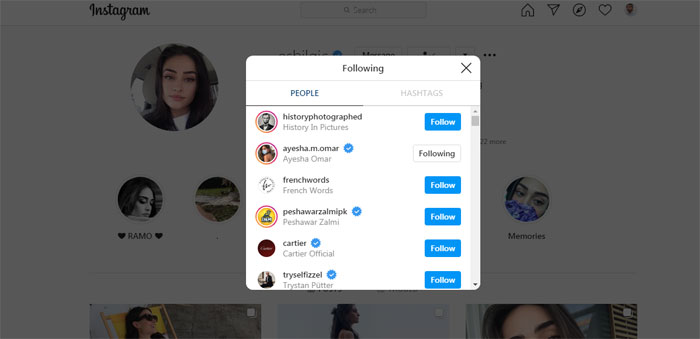 Esra's popularity skyrocketed in Pakistan and across the world particularly in the Muslim countries after the success of Dirilis: Ertugrul.
Moreover, Ayesha Omar was the first Pakistani celebrity to send love to Esra Bilgiç and was eagerly waiting for her visit to Pakistan.
In her first ever interview recently, the Turkish star expressed her desire to visit Pakistan. She also shared her cover photo taken for the magazine on Instagram.
Ayesha Omar shared the cover photo of Esra Bilgic in her Instagram Story and wrote, "Hello Halime, we love you."
She further added, "We can't wait to have you here in Pakistan."
Earlier, Esra Bilgiç had received criticism after she signed as a brand ambassador for a Pakistani mobile company.
Pakistani singer-actor Aagha Ali came in support for Esra Bilgiç after some of his fellow stars opposed the actress.
The actor turned to Instagram and wrote, "Actors hamesha international hona Pasand karty hain…you feel great when you get an offer from another country… and when a foreign star gets signed by a Pakistani brand….some people start to act and write stuff as if they'd come here and steal our jobs and projects."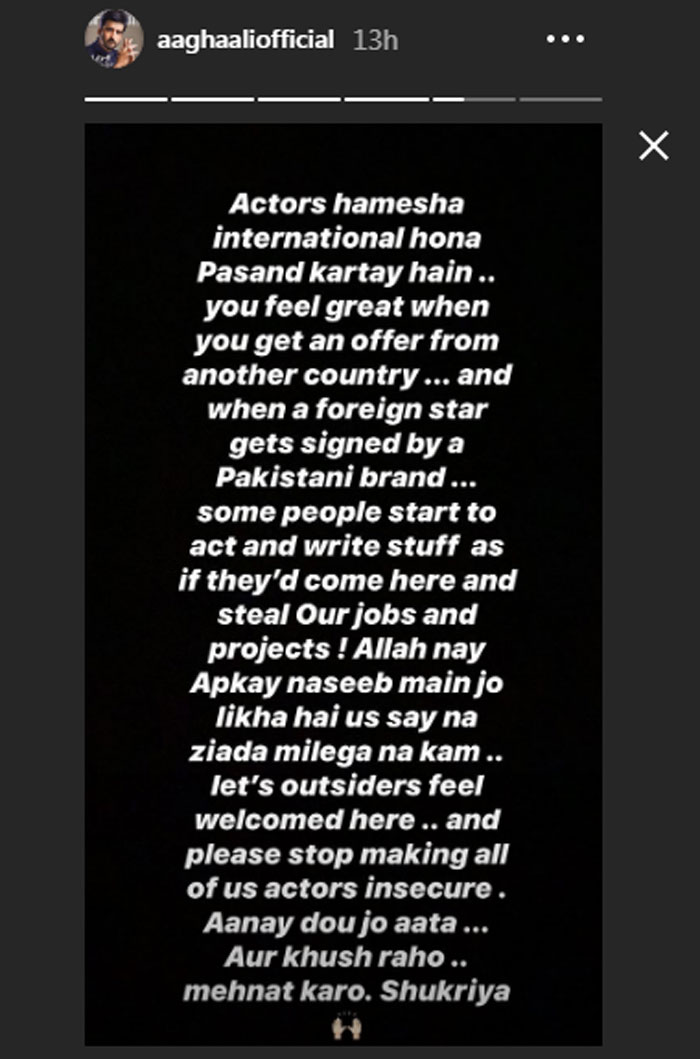 Previously, actor Yasir Hussain had raised an issue regarding the Turkish actress who was made a brand ambassador for a Pakistani brand.
He pointed out his views, saying, "Aap ko nahi lagta k Pakistani brand ki brand ambassador Pakistani honi chahiye.?? Na Indian na Turkish.??? Pakistan Zindabaad."