Jennifer Lopez shares moments as she splashed around the pool
Hollywood's iconic star Jennifer Lopez shares a video on weekend which shows her spending some quality time relaxing in the pool.
The actress donned a swimming costume and appeared in a full relax mode as she shared the video on her Instagram handle.
In the clip, the superstar is seen floating around her pool, she captioned the post:  "Always grateful for a day in the sun."
Her appearance comes after she took to social media to tease new music on Friday with Colombian singer, Maluma. She also shared a series of photos.
And while keeping fans guessing when the new music will drop, Jennifer Lopez kept herself busy with a bike ride around Miami, Florida, with her trainer.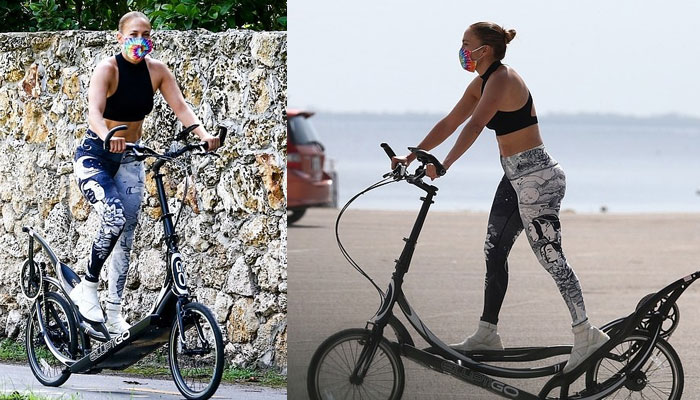 Earlier, Jennifer Lopez had shared an inspirational message with her dearest fans on social media.
There are no boundaries when it comes to dreams and what "we want to do with out lives", singer Jennifer Lopez said in her video.
Encouraging millions on her Instagram followers, Lopez said, work hard to achieve whatever you have set your eyes on.
"We are limitless if we work hard enough at it. There are NO boundaries but the work IS required. We must make a commitment to do better, be better… We must keep the momentum. We're in this for the long haul," she captioned her video.
Adsense 300 x 250
---