Pakistani actress Nimra Khan, who made her debut with movie Blind Love, recently uploaded a video in which she is shaking her leg on Conmigoermic Challenge.
Taking to her Instagram handle, Nimra posted a video on Conmigoermic Challenge. However, the actress turned off the comments section to stay away from public criticism.
But, here are few comments triggering negative comments for the actress.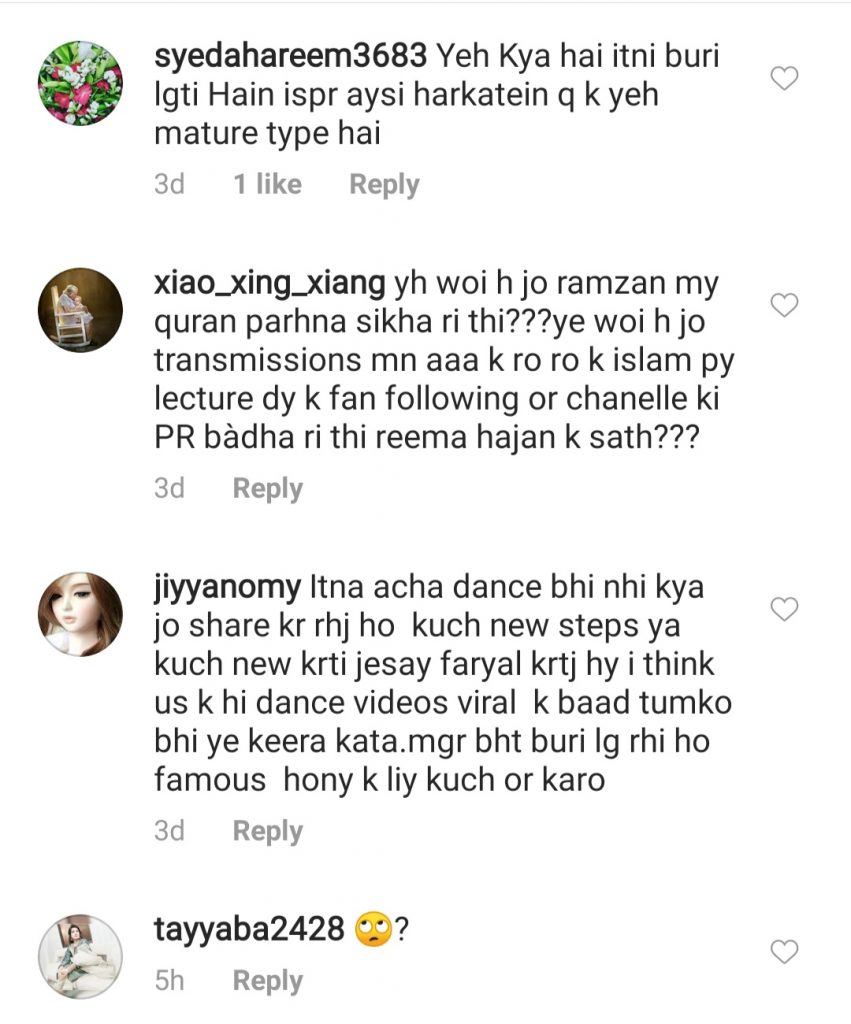 She got married on 19 April 2020 in Karachi and her husband was a police officer in London.
Earlier in 2014, Nimra got seriously injured in a road accident. Her car got hit badly by a van while she was coming back from her shoot. Nimra's right leg fractured from five different points.
However, Doctors were not able to fix them immediately as there were a few clots in her brain.
Moreover, The dimple girl made her acting debut with a brief role in comedy series Kid Din Mera Viyah Hovay Ga. She is known for her leading role in several television serials including Meherbaab, Uraan, Khoob Seerat and Mein Jeena Chahti Hoon.