Qubool song controversy: FIR registered against Bilal Saeed, Saba Qamar
An FIR has been registered against singer Bilal Saeed and actor Saba Qamar following their video song 'Qubool' controversy at Wazir Khan Mosque in Lahore. The case has been registered at the Akbari police station of Lahore on the complaint of advocate Farhat Manzoor.
In the report, the act of filming a music video at the mosque has hurt the religious sentiments of the public. Additionally, it has also appealed for stern action against the mosque administration.
However, Manzoor had filed a petition to file a case against the artists in this regard.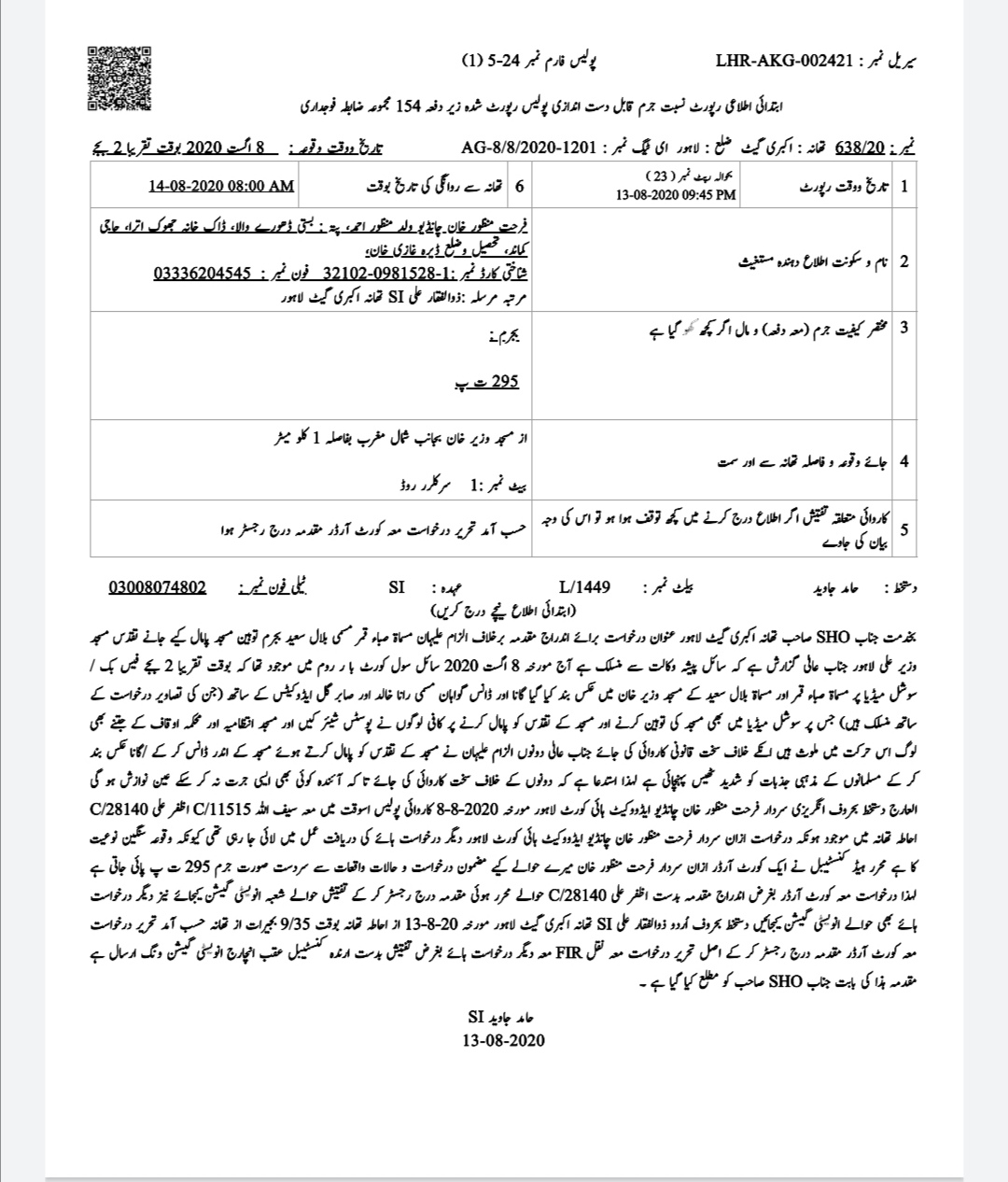 After being slammed by netizens, singer Bilal Saeed had stepped forward to apologize for every Muslim whose sentiments were hurt by watching them shoot the video song inside the mosque.
'Qubool' on YouTube
In the video, the singer explained that he also belongs to a Muslim family and he could never do anything that is against Islam.
He said, "We realize what has happened over the past few days has hurt your sentiments deeply," he wrote as a caption.
"We as Muslims, as decent human beings and as artists will never, ever trivialise or condone disrespect to Islam or any other religion, race, caste, colour or creed. If we have unknowingly hurt anyone's sentiments we apologise to you all with all our heart."
He further added, "Alhamdulilah I am a Muslim and I was raised in a Muslim household. I cannot even think about doing something that would disrespect my religion. I solemnly affirm in the name of Allah that neither did we play any music in the mosque and nor did we dance and the witness to that is the management of the mosque."
Adsense 300 x 250
---