Turkish star Celal Al's grandfather passed away
The grandfather of popular Turkish actor Celal Al, who rose to fame after his role as Abdul Rahman Alp in drama series Dirilis: Ertugrul, died on Sunday.
Celal Al aka Abdul Rahman Alp -warrior in Dirilis: Ertugul, turned to Instagram and shared a throwback picture with his grandfather.
The actor is expressed his sorrow with all his fans.
He also posted a throwback photo with his grandfather, Mehmed, in his Insta story and asked his fans to pray for the departed soul.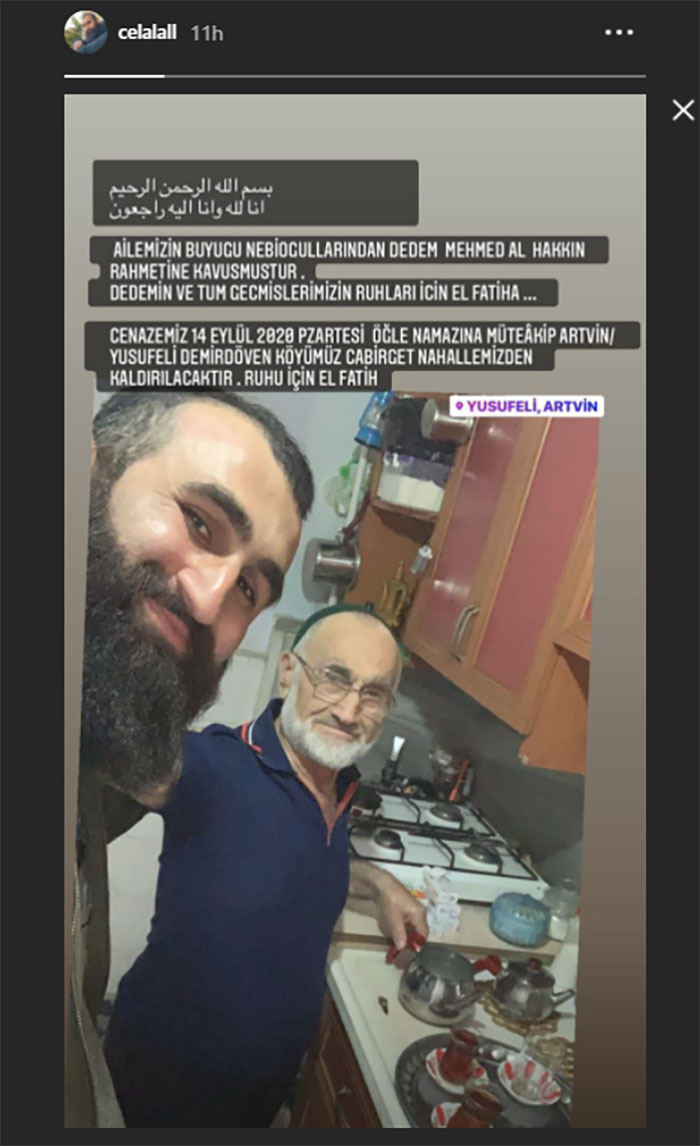 In a very short time, condolences started pouring after he shared the sad news on social media.
Adsense 300 x 250
---