Kevin Hart worries about not becoming a 'jaded dad' after 4th baby's arrival
US comedian Kevin Hart, who recently welcomed his fourth child with wife Eniko, feeling a bit concerned with the fear of potentially becoming a 'jaded dad'.
The comedian shared his worried feelings and admitted that he feels he needs to be careful about not becoming complacent with the arrival of her daughter.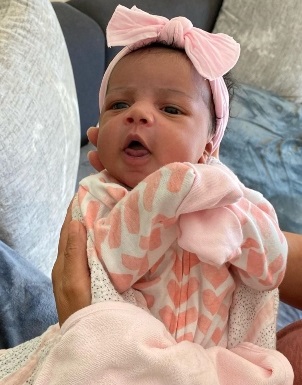 He was quoted saying, "I gotta be careful not to be the jaded dad. This is baby No. 4. In the delivery room, do you cry? No. You've seen it, you know the routine."
Hart added how he has even learned all the ropes in the delivery room by now. So much so, that this time around he was "Taking the stuff out the doctor's hands" saying, "'Give it to me, let me cut the umbilical cord. Put her under the heat lamp, I got it.' "
It was only after he arrived home and saw his entire family all together that he experienced the shock of his life.
Kevin Hart's Instagram post:
Kevin Hart explained: "Once you get home and you really get a look at everybody together, that's when it sets in. When you look and you go, 'Wow, we're a family of six. When you throw the dogs in, it's eight.' For me, it's [about] creating and building a legacy within my family that lives with or without me."
Earlier, Kevin's wife Eniko confirmed the happy news in a sweet social media post.
"Thankful, grateful, blessed," the new mom wrote. "A little bit of heaven sent down to earth.. welcome to the world baby girl.. we couldn't love you more."
She also shared her daughter's gorgeous name: Kaori Mai Hart. According to the post, her daughter was born on Sept.ember 29.
Eniko shared the same image to her Instagram story, adding the caption "Hello princess" with two heart graphics.
This is the couple's second child; their son, Kenzo, is 2 years-old. Kevin has two other children, Hendrix, 12, and Heaven, 15, from a previous marriage.
Adsense 300 x 250
---