Gigi Hadid hints her love for Pakistani dishes when she was pregnant
Famed supermodel Gigi Hadid, who had jumped into motherhood and given birth to daughter, revealed how she spent her pregnancy period consuming all kinds of desi spices.
Gigi Hadid gave birth to her baby girl in September 2020. However, showing an early picture of her pantry, the model revelead, "LOL I was a psycho pregnant."
In the photo, the fashion icon's desi fans and followers were able to spot quite a few familiar spices, including 'garam masala', 'tandoori masala', 'haldi', 'jeera seeds' and many others.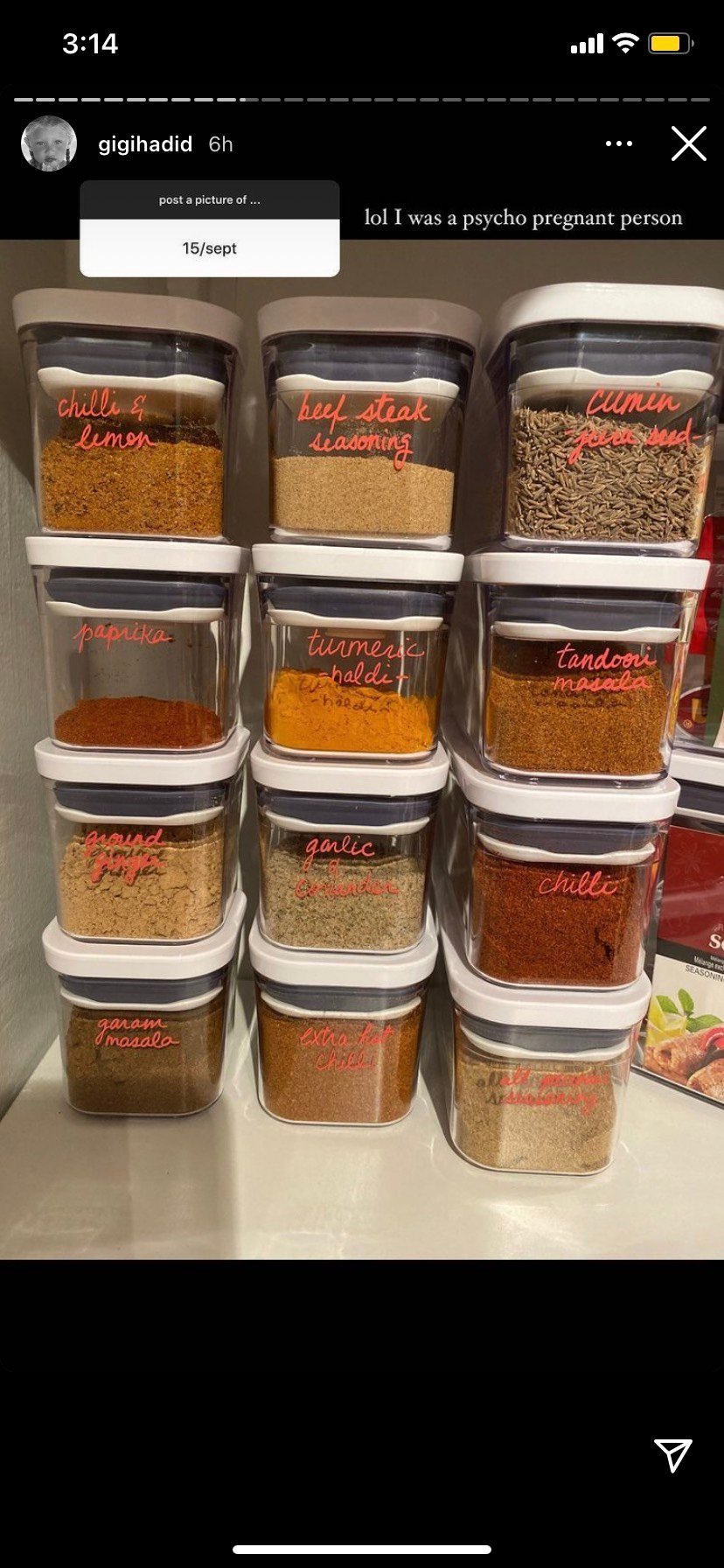 Earlier, Gigi Hadid left her fans in awe she she shared an endearing post with her little bundle of joy.
Turning to her Instagram, Gigi Hadid, 25, posting an adorable picture cuddling with her new-born daughter.
"She burps sunshine," wrote Gigi alongside the cute photo.
Moroever, the model and husband Zayn Malik are currently living at their Pennsylvania farm.
According to an insider, "There are multiple cottages on the property, so the new parents can be alone to bond with the baby,"
"But, to be honest, they really don't mind being with everyone. Gigi keeps saying that she feels like she did as a kid with her whole family by her side," they said.
Adsense 300 x 250
---