Hailey Bieber has treated fans with an unseen wedding picture with husband Justin Bieber and fans are gushing over the adorable couple.
Taking to Instagram, the model posted stories when a fan asked her to share a picture from her wedding that "we haven't seen".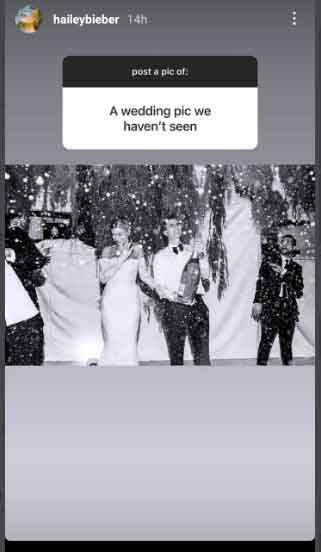 It was among multiple pictures that Justin Bieber's wife shared as part of her interaction with fans.
She shared a lot of throwback pictures during her "post a pic of" session on her Insta handle.
Justin Bieber and Hailie tied the knot on September 18, 2018.
Earlier, Hailey Baldwin had shared what it takes to get beautiful skin like hers.
She shared the process along with a list of products that she uses. The stunner even shared her "favourite" skincare ingredient.
Take a look: