This is why Justin Bieber, Hailey Baldwin are couple goals!
Celebrity couple Justin Bieber and wife Hailey Baldwin are always under the spotlight because of their remarkable chemistry.
The singer, Justin Bieber, took to his Instagram stories to show what the power couple's life looks like on a daily basis.
The singer shared a post which read "90% of being married is just shouting 'what' from other rooms".
Regardless to say, the joke caught Justin's eye who then shared it on his profile with the caption "lol facts".
So it is likely that one can expect to hear multiple 'whats' in the Bieber household, a far cry from what many usually speculate.
Take a look: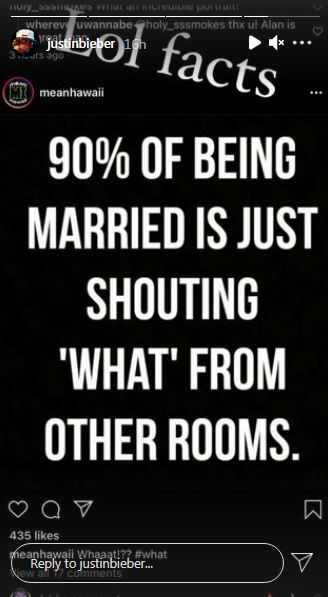 Moreover, Hailey Bieber seems to start his family as she was seen enjoying sweet moments with her older sister Alaia Baldwin's five-month-old baby Iris in a series of new snaps.
In the footage she shared on  Instagram Story, Justin Bieber's darling can be seen practicing the activities of a mom as she cradles and sings to her niece.
The 24-year-old supermodel also gave her niece the nickname 'little pickle' and filmed herself crooning a song from her childhood.
'Nana used to sing this to me as a baby,'  Hailey captioned the photo.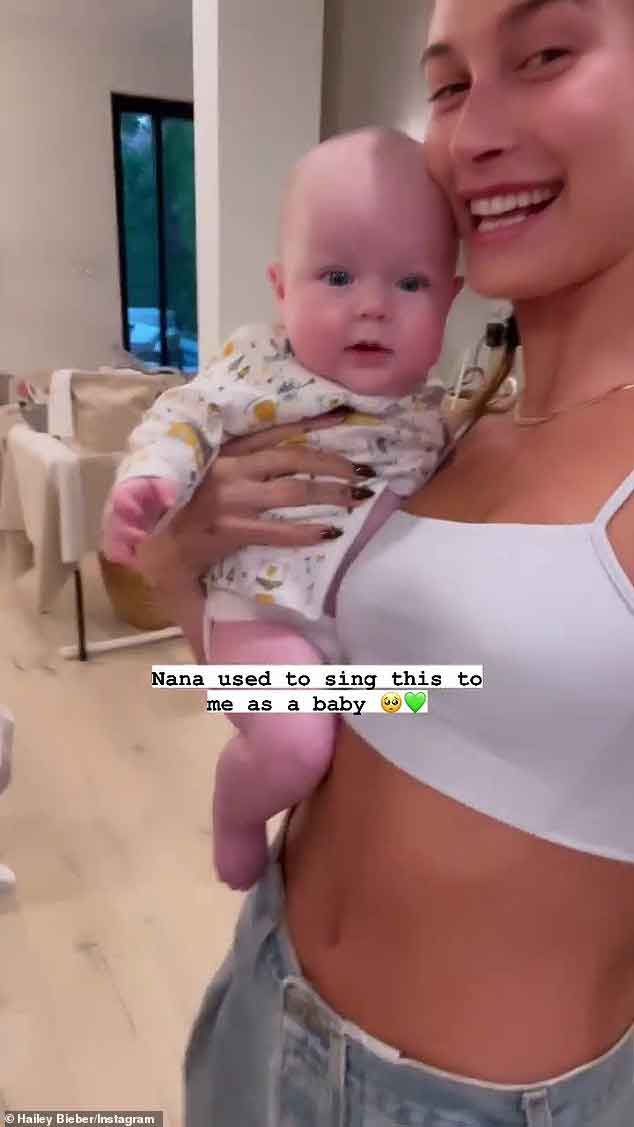 Adsense 300 x 250
---