TikTok star Aleena Fatima promotes 'over-sized' modelling, self-love
TikTok star Aleena Fatima who calls herself 'Pakistan's plus-size model' is championing body positivity and self-love through TikTok.
Aleena Fatima also has a clothing line by the name 'Chubby Goals' which celebrates bodies in all of their forms.
She runs her own YouTube channel and turns out to be a true inspiration for many people because she is not conscious of what she is. She is often criticized and bullied for her extra pounds.
In past, a video of Aleena went viral for which she was criticized for her extra weight. The insensitive remarks broke her, but later on, she took a stand to help other girls facing the same.
However, social media users have mixed reactions to this matter. Some are pointing the girl out for being 'unhealthy' while others think she is beautiful the way she is.
Take a look: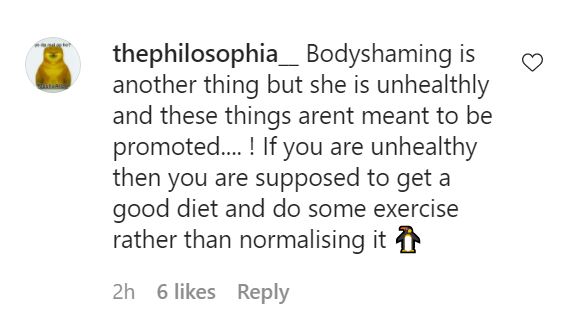 Here we also have a few collections from Aleena Fatima's Instagram:
One of the greatest evil that exists in Pakistani society is Body Shaming. A society obsessed with looks and fair complexion rather than the individual themselves had targeted the young Aleena.
In a post on her Instagram, the TikToker had bashed the 'uneducated' society for making fun of over-sized women.
View this post on Instagram
Adsence 300X250
---