Hania Aamir Claps Back At Trollers Who Mocked Her For Using Beauty Filters
Hania Aamir has given a befitting reply to all the trollers who criticized her for using beauty filters while sharing her views about color shaming and the hyped beauty standards.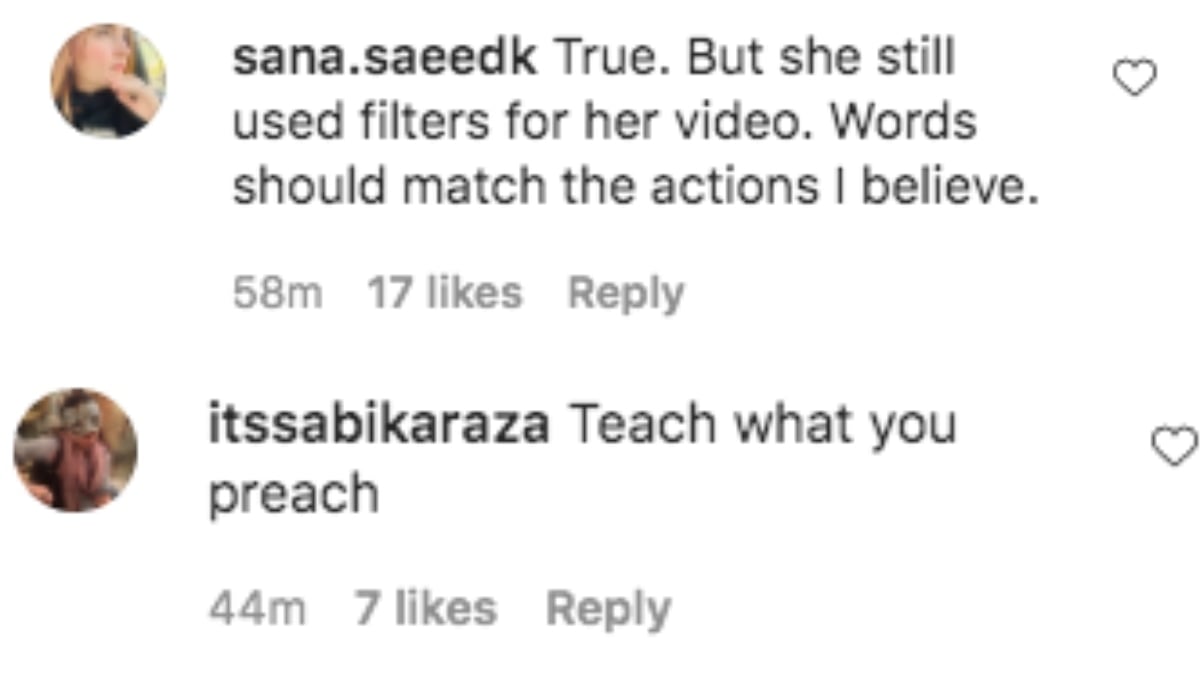 She uploaded videos on her Instagram story and highlighted the unrealistic beauty standards. "When will we stop being insecure about the way we look?," asked Hania.
After Hania's video went viral, the Ishqiya actress was brutally criticized for wearing makeup and using beauty filters.
Hania, who is currently in the United States of America, found out that people are bashing her instead of understanding the point she was trying to raise in the video.
She uploaded series of videos on her Instagram story and said,
"I used the beauty filters not because I was pressurized by the beauty standards, if I had used it because of that, then I am wrong".
Hania asked when will people understand that skin-color shaming is taking over the world gradually, and women are getting really affected by it.
The actress in the video said,
"I have come bare face several times, flaunted my pimples,  my skin, and my flaws to the world. I am not ashamed of it. This is who I am".
"Accept the way you are and be what you are," said Hania.
The actress concluded by saying,
"You do you! You put on makeup if you want to, you can go bare face if you want to. You put on a beauty filter if you want to. You can go on a diet if you want to. You eat healthy if you want to, or put on weight if you want to. You do anything because you want to do it!"
Earlier, actress Sanam Saeed had reacted to the ongoing debate on beauty standards which indirectly pointed finger on Aamir.
Saeed took to her Instagram story and seems like she is simply trolling Hania Aamir for her surgeries.
Adsense 300 x 250
---