Billie Eilish slams Bodyshamers after wearing a tank top
The "Bad Guy" Billie Elish the 19 years old singer has smartly reacted to body-shaming criticism on her recent Vogue cover image.
Billie Eilish has responded to critics of her recent Vogue cover, posting an edited image of a Daily Mail headline on her Instagram story.
The 19-year-old singer changed her entire look for the shoot of Vogue Cover shoot. which saw her deviate from her usual baggy clothing and black and green hair to an entirely different style.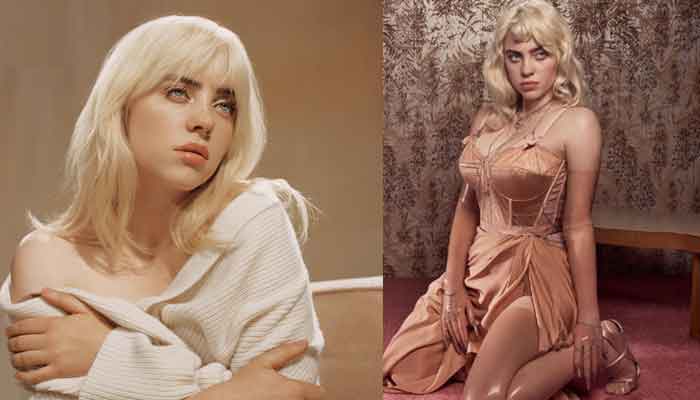 The multiple Grammy Award-winning star's stunned the fans by her appearance on the magazine's cover attracted huge applause from her steadfast fans. However, some take her to look over to criticism.
Ellish shut the trolls smartly to the trolls over criticism as she posted the edited image of a headline on her Instagram story.
Where the publication had written: "Proof that money can make you change your values and sell out," Billie has corrected it with: "Proof that women can change their minds and reclaim autonomy over their own bodies."
The original headline continued: "Billie Eilish shocks fans by swapping baggy clothes for lingerie in Vogue – despite years of vowing to 'hide her body'.
Moreover, here Billie has amended the latter part of that text to read 'despite years of being an actual child'.
In the Vogue interview, she elaborated on her thoughts on the subject of body shaming in the media and in her career.
in 10 months Billie Eilish has developed a mid-30's wine mom body. pic.twitter.com/pMRFdZZ7mE

— GamesNosh (@GamesNosh) October 13, 2020
The teenage singing sensation usually wears baggy, oversized clothing to avoid accentuating her body and drawing attention to her curves.
However, the multiple Grammy Award-winning artist has donned a corset and a range of bodysuits to look like a pinup girl.
Adsense 300 x 250
---