Nick Jonas injured on show set, hospitalized: Report
Singer Nick Jonas has taken to the hospital after being injured on set on Saturday night reports claimed.
Jonas, 28, had been filming for a show when the accident took place. However, it's unclear which show he was filming for or the nature of the injury. Reports say the 'Close' singer was taken to the hospital by ambulance.
As of right now, he's back at home, but the incident had him there for a while. Monday, the superstar is scheduled to appear on The Voice, and that will still happen according to their report.
Earlier, Nick opened up about suffering from Type 1 diabetes. "13 years ago today I was diagnosed with type 1 diabetes. The picture on the left is of me a few weeks after my diagnosis. Barely 100 pounds after having lost so much weight from my blood sugar being so high before going to the doctor where I would find out I was diabetic," he wrote in an Instagram post.
The 28-year-old actor/singer suffered a hand injury back in 2018 during a post-show workout in Mexico. He posted a photo of the injury and some bandages along with a beer shortly after it happened.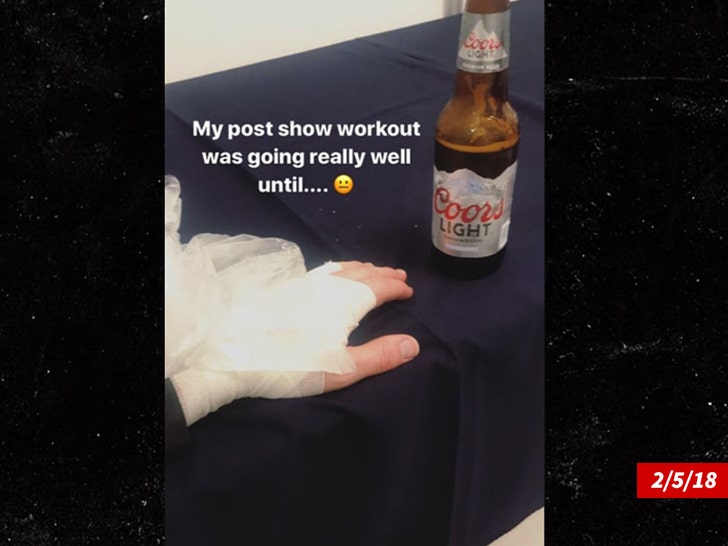 Adsense 300 x 250
---