Yasir Hussain's shocking revelation says, "Sajal Aly is no one's friend"
Pakistani actor Yasir Hussain has made a big revelation about talented actress Sajal Aly.
In a question and answer session with fans on Instagram. A user asked him about his friendship with Sajal "Are you and Sajal friends?"
In response to a question about Sajal, he said that "Sajal is nobody's friend and that's her most admirable quality. This industry is not a good place for friendships."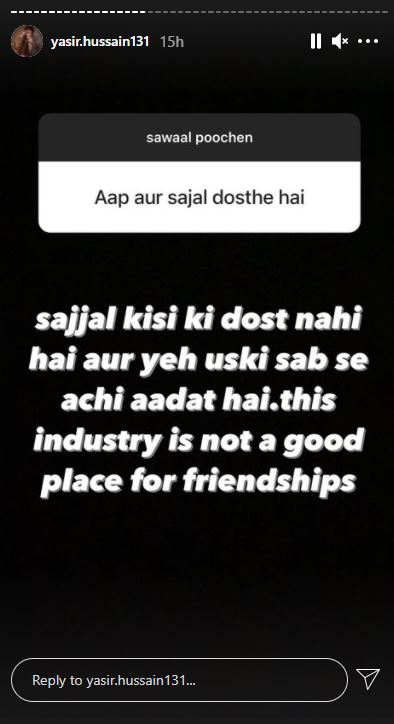 It should be noted that Yasir Hussain and his wife Iqra Aziz welcomed their baby boy Kabir Hussain last month, on 23rd July. The couple announced the birth of their son via their Instagram posts.
Adsence 300X250
---