Hira Soomro criticizes Minal Khan's dholki celebrations in Muharram
Hira Soomro is a Pakistani actress and model who is just getting started in the profession. She has appeared in a number of popular plays, demonstrating her exceptional acting abilities. Jaltay Khawab, Deewar-e-Shab, Chamak Damak, and a number of other drama serials are among her most well-known works.
Hira Soomro recently came to Instagram to condemn Minal Khan's Dholki celebrations, which took place in the month of Muharram.
Hira took to Instagram to voice her discontent regarding the passion and zeal the Holy Month of Muharram is honoured with.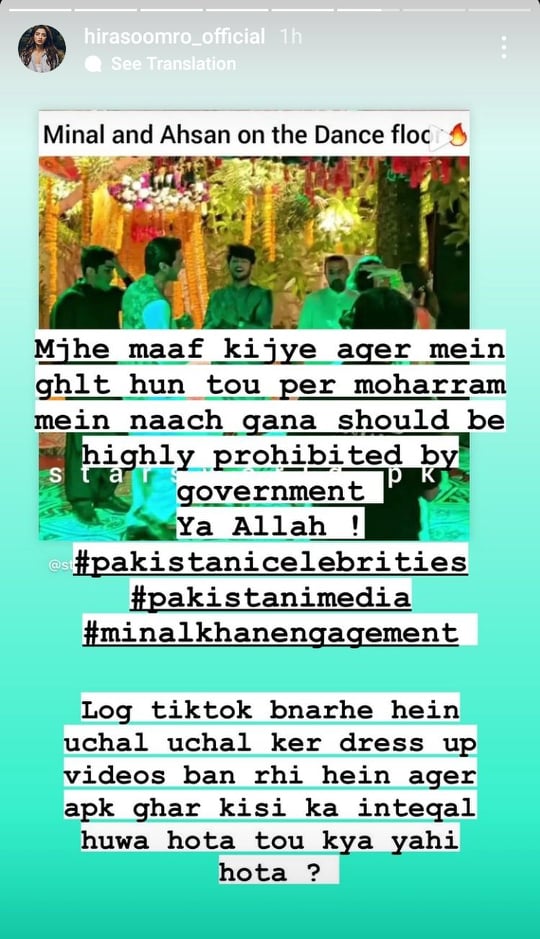 Hira later shared a couple of her followers' replies and apologized if she was being overly sensitive.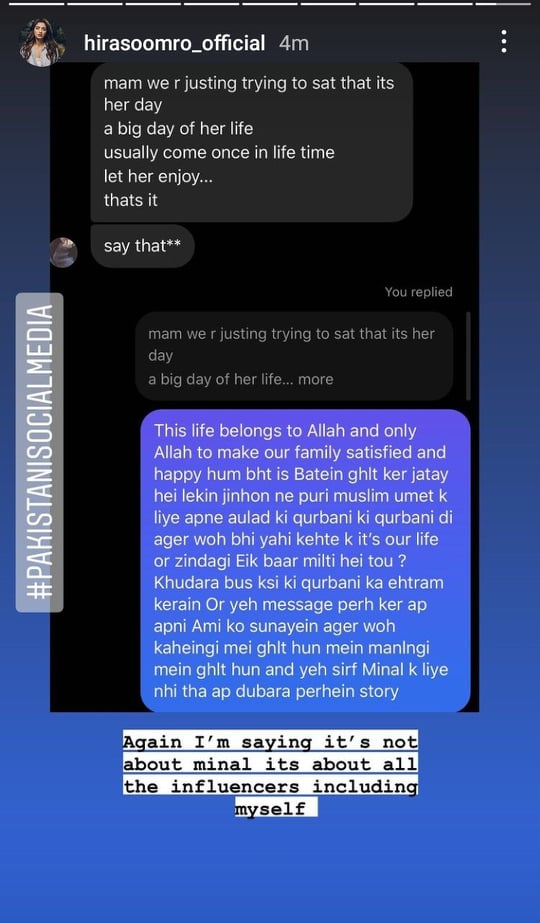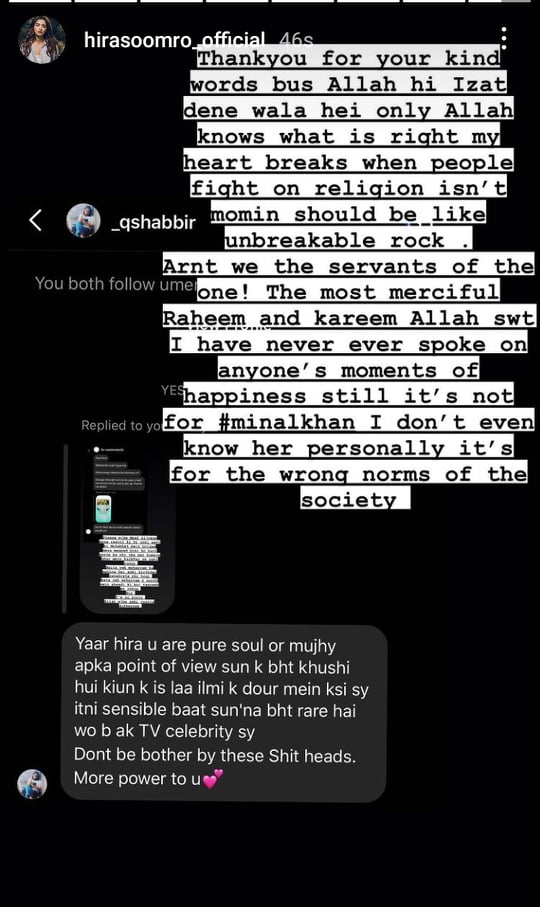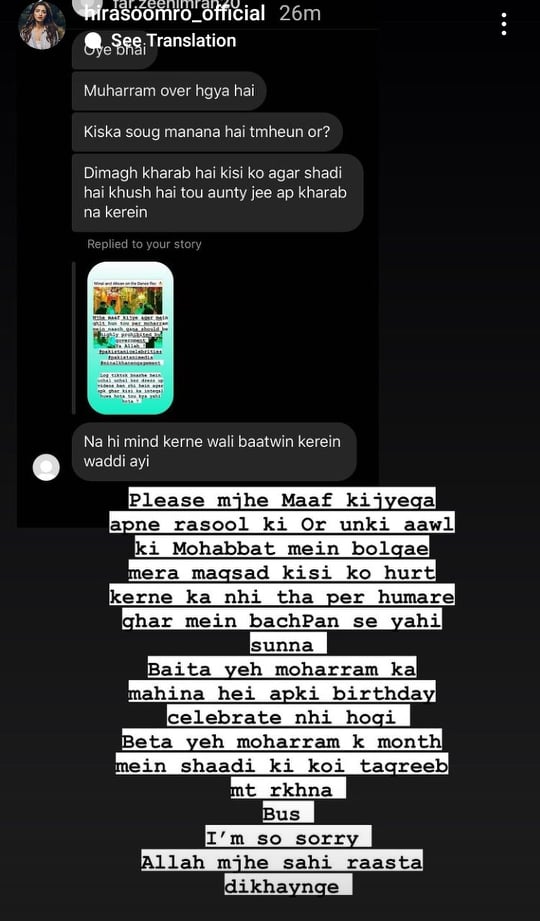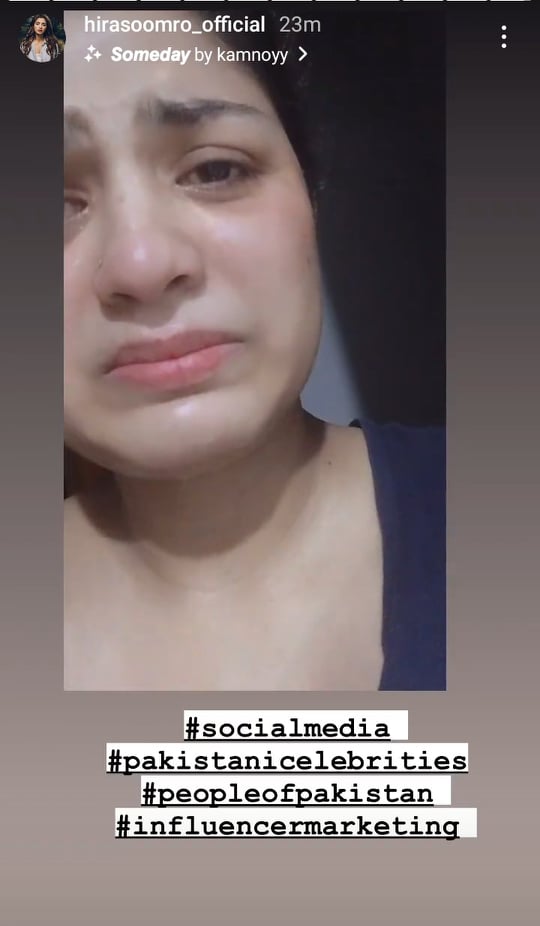 Adsence 300X250
---