Sami Khan praises Ayeza Khan "A great actress, wonderful human being"
Ayeza Khan is a Pakistani television actress. Khan has played the leading roles in several television shows including Zard Mausam.
Nobody can deny Sami's amazing acting abilities and charming personality. He is one of those celebrities who rose to fame via hard work, dedication, and persistence despite having no creative experience.
On his official Instagram account, Sami Khan recently had a Q&A session with his fans and followers. Ayeza Khan was mentioned by one of his followers.
Replying to the question, Sami khan while praising Ayeza mentioned that "A great actress, wonderful human being and a complete woman who knows how to balance personal and professional life perfectly. MashaAllah!"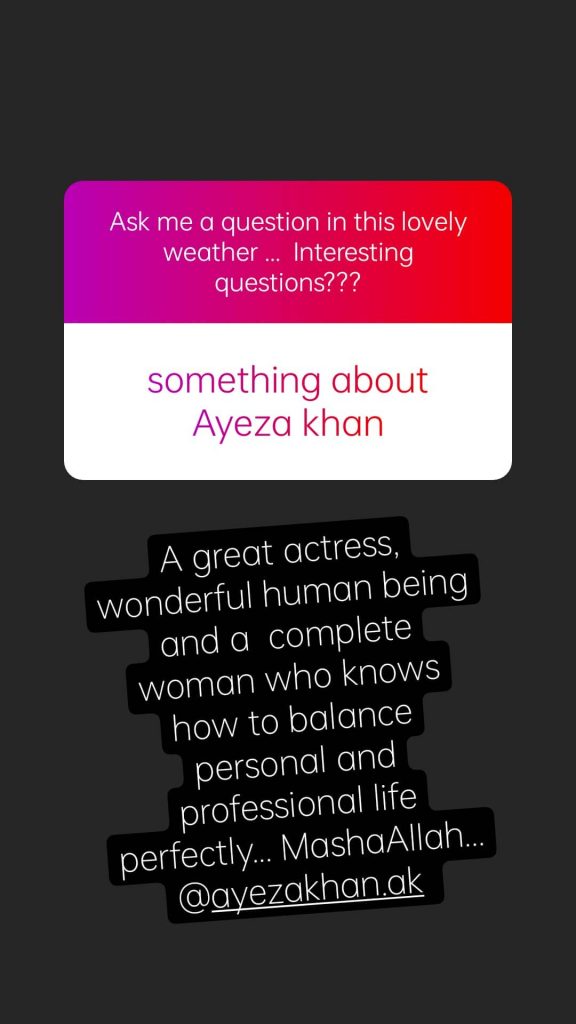 Adsence 300X250
---