Iqra Aziz praises Yasir Hussain for 'always' showing up during postpartum
Iqra Aziz, an actress, thank her spouse Yasir Hussain for always being there for her.
On Wednesday, Iqra posted a letter on her Instagram Stories outlining the postpartum challenges that new mothers face.
"A new mama never forgets who showed up for her, and I mean really showed up for her, when she was lost in the trenches of postpartum," read Iqra Aziz's note.
"@yasir.hussain131 you everytime did," she captioned the note.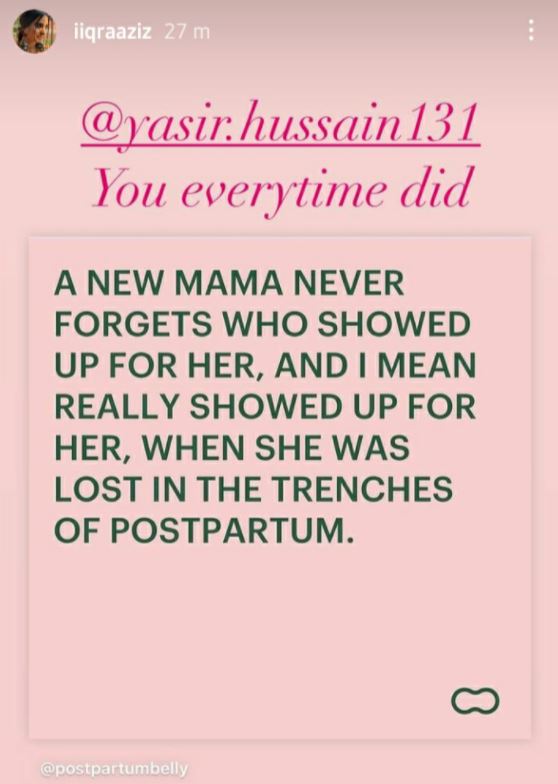 Iqra's thoughtful act was also recognized by Yasir, who re-posted the identical photo on his Instagram account.
Iqra Aziz and her husband Yasir Hussain welcomed their first child, a boy, in July 2021. Kabir Hussain was the name given to their kid by the couple.
Adsence 300X250
---