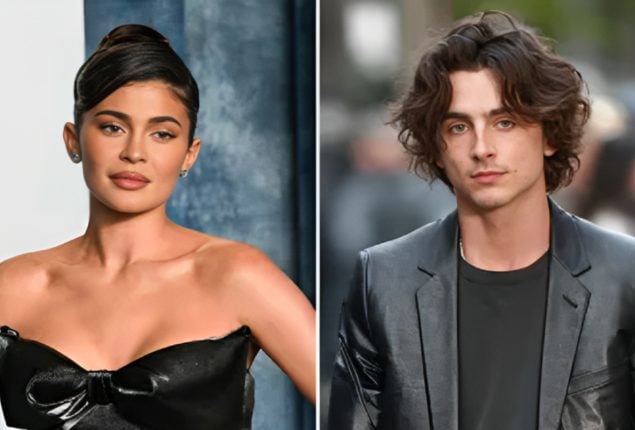 Kylie Jenner and Timothee Chalamet have been sparking relationship rumors with recent public displays of affection. However, sources reveal that the couple hasn't officially confirmed their romance.
Despite not going public, the two share a strong bond and spend as much time together as possible, according to an insider. Friends of the pair find them adorable together and note that Kylie's loved ones have seen a different, happier side of her since she began dating Chalamet.
Reportedly, Timothee brings out qualities in Kylie that her friends and family admire. She can be herself and is more laid-back in this relationship compared to her past ones. The 26-year-old mother of two, who shares children with ex Travis Scott, seems to have found ease and happiness in this new connection.
The source also mentioned that Timothee appreciates Kylie for who she is, showing that their connection goes beyond superficial aspects. While not official yet, their relationship appears to be flourishing.
Also Read
To stay informed about current events, please like our Facebook page https://www.facebook.com/BOLUrduNews/.
Follow us on Twitter https://twitter.com/bolnewsurdu01 and stay updated with the latest news.
Subscribe to our YouTube channel https://bit.ly/3Tv8a3P to watch news from Pakistan and around the world.
Advertisement
Read More News On
End of Article