Thousands of protesters have taken to the streets in Iraq's capital, Baghdad, to demand the withdrawal of US troops from the country.
According to the details, local Iraqi leader Muqtada al-Sadr called for a "Million-man March", flooded the streets of Baghdad, with thousands voicing their anger at the US military presence in Iraq.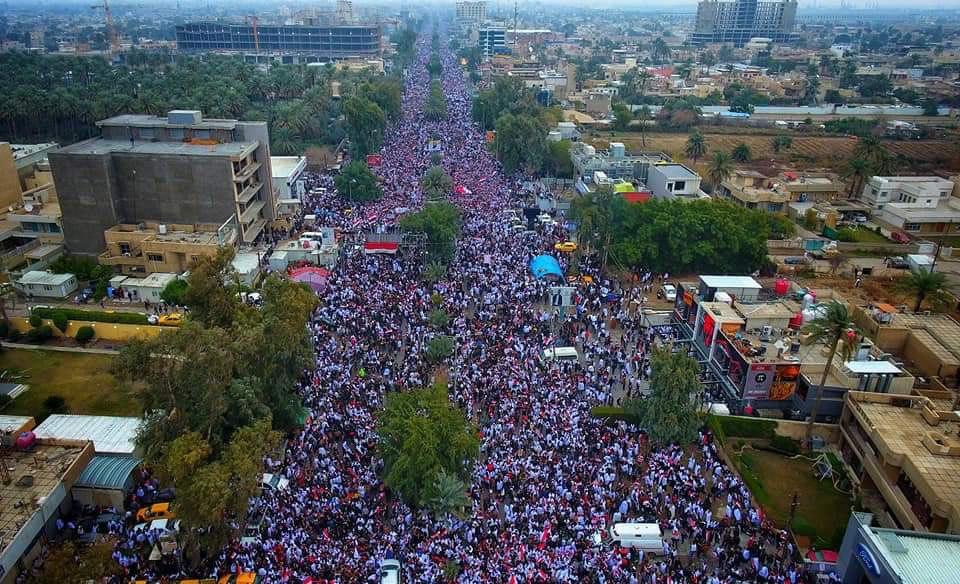 Massive anti-America demonstration held in which thousands of people including men, women, young and old gathered at al-Hurriya Square in central Baghdad, near the city's main university.
Earlier this month, the State Department spokeswoman Morgan Ortagus said, in a statement that the United State is ready for "a conversation" but not about removing troops.
The Iraqi prime minister said earlier that he had asked Secretary of State Mike Pompeo to send a delegation from the United States to discuss steps for the withdrawal of the approximately 5,200 American troops from his country, in the aftermath of a deadly American military strike ordered by President Trump that many Iraqis say violated their country's sovereignty.
He asked Pompeo to "send delegates to Iraq to prepare a mechanism to carry out the parliament's resolution regarding the withdrawal of foreign troops from Iraq," according to the statement.
"We are happy to continue the conversation with the Iraqis about what the right structure is," Mr. Pompeo said at a news conference after the State Department had made its announcement. He stressed that the mission of the United States in Iraq was to train Iraqi forces to fight the Islamic State, and "we're going to continue that mission."
"The prime minister said American forces had entered Iraq and drones are flying in its airspace without permission from Iraqi authorities, and this was a violation of the bilateral agreements," the statement added.