Daunte Wright Killing: Protests Erupt After Black Man Shot By Brooklyn Center Police
Huge protests intensified after a black man, Daunte Wright was killed in a traffic stop in the US city of Brooklyn Center, near Minneapolis here on Monday.
A curfew imposed amid fierce demonstrations after a 20-year-old Daunte Wright was shot dead by Brooklyn police.
Brooklyn Center Police Chief Tim Gannon described the firing as "an accidental discharge."
The incident happened when police officials were trying to arrest the man.
Moreover, Brooklyn Center has shut all school buildings, programmes and activities for Monday.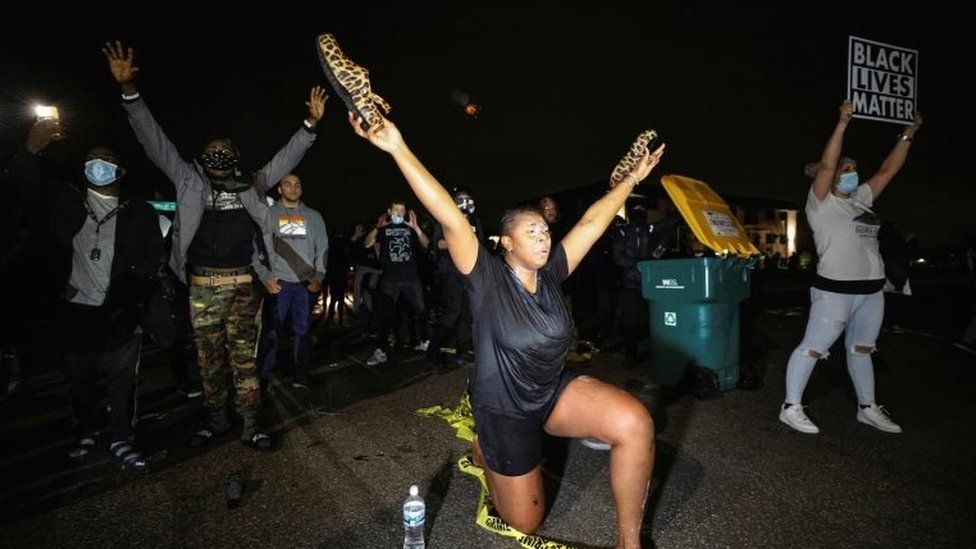 "I'll Tase you! I'll Tase you! Taser! Taser!" the officer is heard yelling in the video released online.
According to Tim Gannon, "As I watch the video and listen to the officer's command, it is my belief that the officer had the intention to deploy their Taser but instead shot Mr. Wright with a single bullet."
"This appears to me from what I viewed and the officer's reaction in distress immediately after that this was an accidental discharge that resulted in the tragic death of Mr. Wright," he added.
On the other hand, Daunte's mother, Katie Wright told that "Wright called her to say he had been pulled over by police. She said she heard officers tell her son to put his phone down, and then the call".
"He got out of the car and his girlfriend said they shot him," she said. "He got back in the car and he drove away and crashed and now he's dead on the ground… Nobody will tell us anything. Nobody will talk to us… I said please take my son off the ground."
The US Congresswoman Ilhan Omar is deeply grieved over this heinous act and strongly condemned the boy's killing.
Furthermore, tensions in Minneapolis are extraordinary as the trial of a former officer involved in George Floyd's killing takes place.
Adsence 300X250
---