Bol news is  all set to celebrate "Surprise day" with a transmission named "Tea is Fantastic" as a tribute to Pakistan Air force who has gunned down two Indian Mig-21 on 27 February 2019, over the violation of the Line of Control.
Indian Wing Commander Abhinandan Varthaman was also arrested in this encounter, he was flying a MiG-21 as a part of a sortie that was scrambled to intercept an intrusion by Pakistan aircraft into Jammu and Kashmir.
In the dogfight that ensued, he crossed into Pakistan territory where he was struck by a missile. Varthaman ejected and descended safely in the village of Horran in Pakistan administered Kashmir, approximately 7 km from the Line of Control.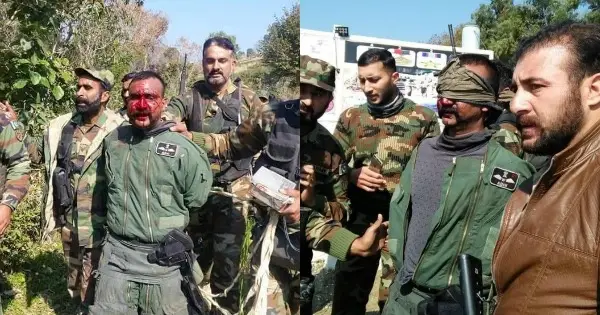 Arrested Indian Pilot Wing Commander Abhinandan has thanked Pakistan Army for treating him well.
He also appreciated the Pakistani tea given to him by Pakistani officials as they interrogate him. The Indian pilot further added that Pakistanis had treated him very well, saying that the tea provided to him was fantastic.
In a video, he said that Pakistan Army has treated him with great hospitality, adding that; India should learn the professionalism from them.
While responding to a question inquiring if the Indian pilot is being treated well in Pakistan, Abhinandan responded: "Yes, I have been. And I would like to put this on record that I will not change my statement if I go back to my country also."
He said that the Pakistan Army officers have looked after him very well and they were thorough gentlemen, starting 'from the captain who rescued him from the enraged mob'. When asked where the IAF pilot hails from, Abhinandan said that he was from 'down South'.
While responding to a question to describe the aircraft he was flying, the captured Indian pilot said: "I am sorry, I am not supposed to tell you this, but I am sure you have found the wreckage." He also refused to answer when asked about the nature of his mission.
Later, Abhinandan was returned to India as a gesture of peace that clarifies Pakistan's hope for peace to the entire world.
The Pakistani squadron leader Hassan Siddiqui successfully achieved the target, recalling the memory of 7 September 1965 when Air Commodore Muhammad Mahmood Alam SJ downed nine Indian Air Force aircraft during the Indo-Pakistani War of 1965, including five Hawker Hunter aircraft on one sortie.
Siddiqui, who belonged to Karachi, received a hero's welcome as soon as his plane touched down after downing Indian jets which violated Pakistan's territorial integrity.