Live stats and Coronavirus news tracking the number of confirmed cases, recovered patients, and death toll by country amid the COVID 19 Coronavirus. Coronavirus Worldometer Counter with new cases, historical data, and info. Daily charts, graphs, Pakistan news and Coronavirus updates.
KARACHI / LAHORE / ISLAMABAD / QUETTA / PESHAWAR / : The total number of confirmed COVID-19 cases in Pakistan are given below.
Here are the list of Coronavirus Confirmed cases, recovered patient and death  toll in Pakistan.
| STATION | TOTAL CASE | ACTIVE CASE | RECOVERED | DEATH |
| --- | --- | --- | --- | --- |
| SINDH | 2217 | 1387 | 576 | 47 |
| PUNJAB | 3301 | 2611 | 630 | 36 |
| BALOCHISTAN | 305 | 158 | 142 | 5 |
| KP | 993 | 679 | 191 | 45 |
| ISLAMABAD | 154 | 127 | 17 | 1 |
| GB | 245 | 59 | 183 | 3 |
| AJK | 46 | 37 | 9 | 0 |
| GRAND TOTAL | 7261 | 5058 | 1748 | 137 |
Coronavirus Latest News
Grand Mufti of Saudi Arabia, Abdul Aziz bin Abdullah bin Mohammed Al El-Sheikh said on Friday (April 17) that Tarawih and Eid prayers will be prayed at homes if the deadly COVID-19 outbreak continues. The Eid prayers will also be performed at homes without oration amid Coronavirus pandemic.
Chief Secretary Punjab Major (r) Azam Suleman Khan on Friday visited office of Provincial Disaster Management Authority (PDMA) and reviewed the measures being taken to combat coronavirus in the province.
Israeli broadcaster TV channel claimed that the government of the United States had warned Israel and NATO about the emerging threat of the coronavirus pandemic. US intelligence knowing about a virus pandemic in Wuhan, China, in November before it was public and they sent the warning to the White House,"which did not deem it of interest," Israeli TV channel stated.
The International Atomic Energy Agency (IAEA) is providing Pakistan a Polymerase Chain Reaction (PCR) machine, biohazard safety cabinets, test kits and related consumables to help fight the novel Coronavirus through the use of a nuclear derived technique, according to the press release issued by Pakistan foreign office.
Switzerland will start easing its Coronavirus lockdown from April 27, allowing businesses like hairdressers and garden centres to re-open their doors. Children should be able to return to compulsory schooling from May 11. From June 8, higher education establishments, museums, zoos and libraries will be open once again, providing there is no resurgence of the Coronavirus pandemic in the country.
Sri Lanka have offered to host the Indian Premier League in their country. According to the details, the tournament was earlier suspended by Board of Control for Cricket in India (BCCI) amid COVID-19 outbreak. The IPL was programmed from March 29 to May 24 but after the suspension it was postponed till April 15.
The Government of the People's Republic China (PRC) has earmarked a total amount of $10 million in its Poverty Reduction and Regional Cooperation Fund to support the Asian Development Bank (ADB) in assisting its developing member countries (DMCs) to address their novel coronavirus disease (COVID-19) challenges.
Sindh Food Authority has issued precautionary guidelines for food delivery at home . According to the Sindh Food Authority statement, employees should be careful and ensure cleanliness during food delivery; sterile should spray on the food pack should. Sindh Food Authority has cautioned that the restaurant or hotel food delivery staff must wash hands with warm water and soap.
English batsman Alex Hales, who played for Karachi Kings in the Pakistan super league fifth edition, sent message to Karachi Kings owner  at 2am which has lead to cause panic and the event were postponed. The franchise owner has revealed in an interview, that Alex Hales texted him and told him hat he had showing symptoms of COVID-19.
Tik Tok is willing to donate £5m to a British nursing fund to help it tackle Coronavirus pandemic. International news stated that the donation will be utilized by the Royal Nursing Foundation to aid the front line nurses suffering problems.
KIngdom Saudi Arabia has installed Thermal cameras in the wake of COVID-19 spread to monitor the body temperature of all the people who visit the Prophet's (PBUH) Mosque in Madina. According to the official Saudi Press Agency, the thermal cameras can screen the accurate temperatures of more than 25 people at once.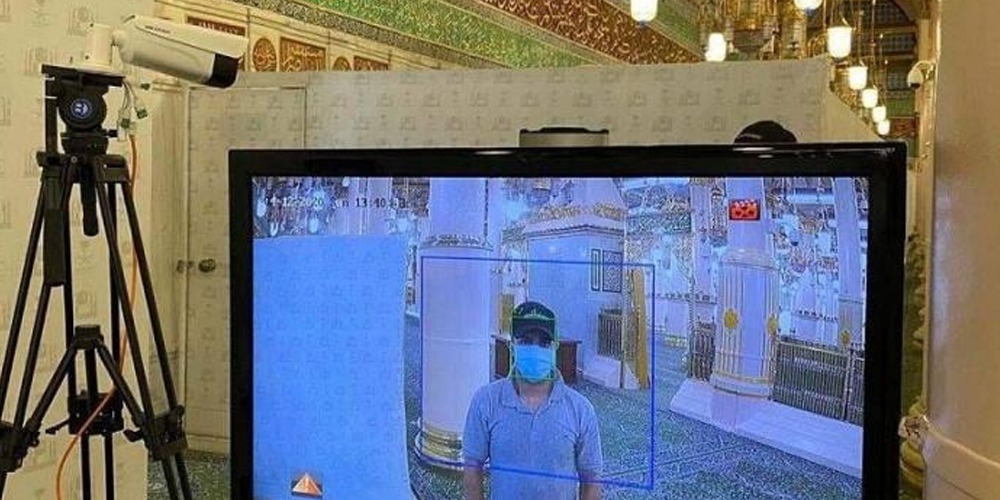 Coronavirus News Symptoms That You Don't Know
Google says that scammers are sending 18 million fake emails regarding coronavirus daily. Google has recently pointed it that cybercrime has been increased as cyber users are indirectly asked to reveal their private data. Google has acknowledged that it was blocking more than 100 million scam emails daily. Tech firms said that the virus may become the biggest phishing topic.
Federal Cabinet has approved an ordinance giving legal effect to incentive package for the construction industry. Under the ordinance, a fixed tax regime introduced for builders and developers. According to the package there will be no withholding tax on the constructional material except cement and steel. Provision of services has exempted from withholding tax.
Why Sindh government still confused?
Live stats and Coronavirus news tracking the number of confirmed cases, recovered patients, and death toll by country amid the COVID 19.
Special Assistant to the Prime Minister on Youth Affairs Usman Dar has said one million youth have so far registered with the Corona Relief Tiger Force.
Addressing a news conference in Islamabad on Friday, he said these included six hundred and twenty six thousand from Punjab, one hundred and forty six thousand from Sindh and one hundred and thirty six thousand from Khyber Pakhtunkhwa.
The death toll in Pakistan due to novel Coronavirus has risen to 137 after new deaths reported in Sindh Province.
A pizza delivery boy has tested positive for Coronavirus in Delhi. Residents of around 72 houses have been asked by the District Magistrate South to remain quarantined.
Managing Director of the International Monetary Fund Kristalina Georgieva has backed Pakistan's "decisive measures" to limit the impact of the Coronavirus and save lives.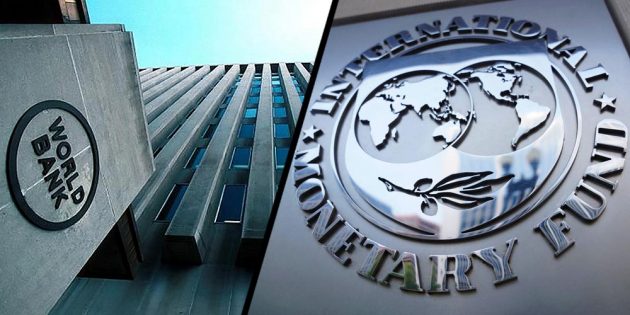 Federal Board of Investigations' senior cybersecurity official has said that foreign government hackers have broken into companies conducting research into treatments for Coronavirus.
The Prime Minister House has issued directives to All Provincial Chief Secretaries to mobilize Corona Relief Fund Tiger Force. Special Adviser to the Prime Minister on Youth Affairs in its statement said that relevant government agencies, and administrative officers have been ordered to provide necessary instructions to the Corona Relief Fund Tiger Force.
China will not restrict the exports of medical equipment and goods need to fight the global pandemic. Media reports cited a Chinese government official. It said that China will not restrict exports of protective gear needed to fight the Coronavirus pandemic.
Prime Minister Imran Khan PM has expressed condolence over the death of Overseas Pakistanis who became the victim of the novel coronavirus.
Prime Minister Imran Khan called on famous religious scholar Maulana Tariq Jamil at the Prime Minister house Islamabad. According to the details, the Prime minister has appreciated the efforts of Maulana Tariq Jamil related to public awareness campaign to contain the spread of the Coronavirus pandemic.
Smoking is injurious to health and it destroys lungs and Coronavirus is a respiratory illness which destroys lungs too but smoking cigarette can kill COVID-19 that is what British artist David Hockney claimed. The 82-year-old David Hockney who is famous for his paintings of California pools, wrote a letter to the British media outlet Daily Mail in which he said that he believes smoking could protect people against the COVID-19 many scoffed.
The State Bank of Pakistan (SBP) cut its policy rate by a further 200 basis points taking it down to single-digit at 9 percent due to the prevailing situation of Coronavirus pandemic Crises.
Senior Minister Punjab & Food Minister Abdul Aleem Khan has appealed to Flour Mills Owners to announce a voluntary reduction in flour prices during the holy month of Ramadan. Due to Corona Virus, in the light of the Punjab Government's decision not to hold Ramadan markets, make sure that the flour continues to be available at low prices in the market.
Sindh High Court (SHC) has suspended the Sindh government's order to reduce school fees 20% due to Coronavirus lockdown. SHC has also issued notices to the Department of Education and others and ordered Sindh govt to submit their response by April 22.
Special Assistant on Poverty Alleviation and Social Safety to the Prime Minister Dr Sania Nishter stated that in 7 days, government has disbursed Rs. 44.194 billion to 3.682 million deserving families under Ehsaas Emergency Cash program. In a Tweet Dr Sania further stated that government has also commenced payments to male beneficiaries in Category 2 of Ehsaas Emergency Cash program.
The risk of obesity has increased in people confined to homes due to the ongoing lockdown to prevent the spread of Coronavirus across the country. The main reason for the increase in obesity is eating excessive amount of food, lack of exercise, and walking.