Coronavirus in Pakistan News : Coronavirus Live Updates from Pakistan, 14 April
Live stats and Coronavirus news tracking the number of confirmed cases, recovered patients, and death toll by country amid the COVID 19 Coronavirus. Coronavirus Worldometer Counter with new cases, historical data, and info. Daily charts, graphs, Pakistan news and Coronavirus updates.
KARACHI / LAHORE / ISLAMABAD / QUETTA / PESHAWAR / : The total number of confirmed COVID-19 cases in Pakistan are given below.
Covid-19: Pakistan Corona Meter
Here are the list of Coronavirus Confirmed cases, recovered patient and death toll in Pakistan.
| STATION | TOTAL CASE | ACTIVE CASE | RECOVERED | DEATH |
| --- | --- | --- | --- | --- |
| SINDH | 1518 | 1064 | 419 | 35 |
| PUNJAB | 2826 | 2294 | 508 | 24 |
| BALOCHISTAN | 231 | 97 | 134 | 2 |
| KP | 800 | 612 | 153 | 35 |
| ISLAMABAD | 131 | 115 | 15 | 1 |
| GB | 233 | 75 | 155 | 3 |
| AJK | 43 | 41 | 2 | 0 |
| GRAND TOTAL | 5782 | 4298 | 1386 | 100 |
Chief Justice of Pakistan Justice Gulzar Ahmed and his family has tested negative for coronavirus. Earlier, Coronavirus symptoms were found in one of the naib-qasid of the top court and was put in isolation.
Chief of Army Staff (COAS) General Qamar Javed Bajwa, called on Ambassador Zalmay Khalilzad and General Austin Scott Miller in Islamabad. According to the details, both the dignitires were on the official visit to Pakistan
Provincial Industries and Trade Minister Mian Aslam Iqabl meets with representatives of traders delegation at Civil Secretariat in which he was apprised about the problems being created in the wake of lockdown and difficulties being faced by them. They also intimated that businesses are getting affected owing to lockdown and government should grant them permission to open their shops for a limited period of time.
International Air Transport Association (IATA) has predicted the glodbal loss due to coronavirus pandemic. An international aviation group now supposes global damages due to the COVID-19 to top $314 billion which is higher than previous approximations.
The odds are this will happen to many of us. But we know how to minimize risk for you, your family, roommates and anyone coming through your door.
Chairman of Ruet-e-Hilal Committee Mufti Muneeb-ur-Rehman said that coronavirus lockdown will not apply on mosques from today, mosques will remain opened with precautionary measures.
Prime Minister Imran Khan has announced to open construction sector to help laborer class who are struggling hard to survive during coronavirus lockdown.
Live stats and Coronavirus Pakistan News tracking the number of confirmed cases, recovered patients, and death toll by country amid the COVID 19 coronavirus . Coronavirus Worldometer counter with new cases, historical data, and info. Daily charts, graphs, news and updates
Sindh Traders Alliance Chairman Jamil Ahmed Paracha on Tuesday announced to open all markets across Sindh from April 15 (Wednesday). While addressing a press conference in Karachi, Jamil Paracha said that traders have cooperated with the Sindh government amid pandemic by closing all markers for 28 days.
The federal cabinet has decided to extend the countrywide lockdown to 30th of April. As per details, Prime Minister Imran Khan chaired the federal cabinet meeting held in Islamabad on Tuesday.
Death rates depend on a range of factors like your age and general health, and the care you can access. The elderly and the unwell are more likely to die, if they contract Coronavirus. It's not just age that determines the risk of infections.
Predictions for Coronavirus 2020 of Prof Ghani Javed about Coronavirus end. Will Novel Coronavirus Pandemic end on 25 April? A big day is coming in the history of astrology. How much more deaths are expected from Coronvirus? World half population?
The Saudi Ministry of Islamic Affairs, Dawah and Guidance announced that the decision of suspension of prayers at Mosques would not be changed, Taraweeh prayers in Ramadan will be performed only at homes.
Bollywood superstar Salman Khan has recreated a scene from his debut film "Maine Pyar Kya". However, he has added a twist as well.
Coronavirus Cases:
1,929,633
Dow University's doctor Shaukat Ali has said that Coronavirus treatment will not be expensive. The price of the vaccine will be equal to the price of rabies and the diphtheria vaccine.
Some Children in the INCREDIBLE INDIA may bear the brunt of their parents's sense of history. Its unusual to see again that after corona and covid 19, Indian baby boy in Uttar Pradesh's Saharanpur district named 'Sanitizer'.
The United Arab Emirates has introduced an online marriage service to help people get married meanwhile maintaining social distancing. The UAE has ordered people to main social distancing, and has implemented several lockdown measures amid coronavirus pandemic.
The head of Digital Pakistan, Tania Aidrus has said that coronavirus also known as COVID 19 cases in the country are doubling almost every two weeks.
Austria is likely to open thousands of shops on Tuesday and ease the restrictions that were imposed to avoid the spread of coronavirus. According to the step-by-step plan to reopen the economy, Garden centers, DIY stores, and small shops will be reopened.
Greg Calvin believed his job as an audio technicians could survive most economic downturns because people will keep watching sports while the networks that air the games still receive advertising revenue.
President Donald Trump claims "total" power to lift lockdown measures in the US. Donald Trump addressed a press conference in which he argued with the reporters. He said, "The president of the United States calls the shots,"
The Asian Development Bank is increasing the amount of disbursing loans three times to developing member countries in Asia. Media reports said the amount will increased to $20 billion to help countries in combat against the deadly coronavirus.
Federal Minister for Religious Affairs Noorul Haq Qadri has said that a unanimous policy will be formulated regarding the Taraweeh and other prayers in mosques during the Ramadan.
A report released by the Director General Health Services Sindh revealed the findings related to coronavirus-infected patients. According to Director General Health Services Sindh, 64 percent of people infected by the Coronavirus are under the age of 50, while 68 children aged one to nine years are infected by the COVID-19.
Most cities in the country are locked down because of the Coronavirus and people are confined to their homes. You will be surprised to find out what was the most searched on Google during coronavirus lockdown Pakistan.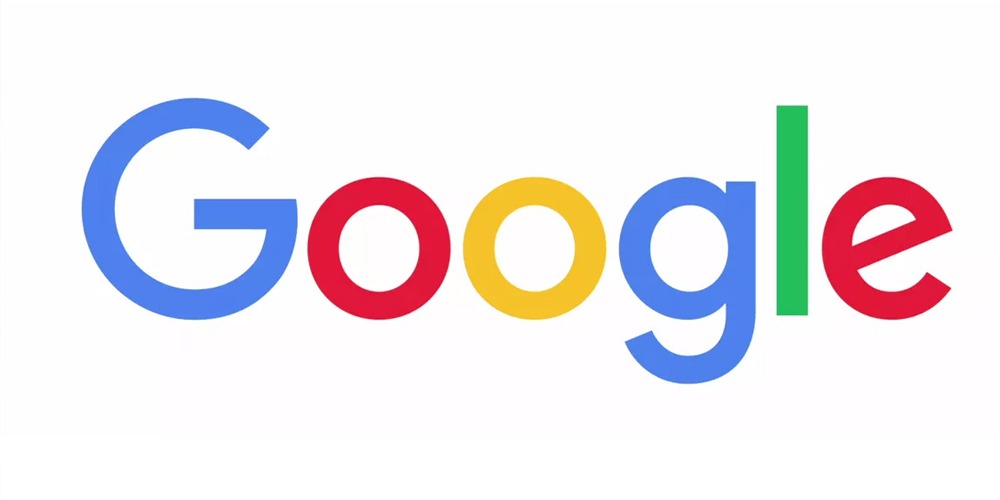 Italy and Spain have eased the lockdown following daily falls in casualties due to COVID-19. Construction workers were allowed to work after a two-week ban in the Spain.
"Overseas Pakistani have always been Pakistan's source of strength. I would like all overseas Pakistanis to once again help Pak during this critical time of COVID19 pandemic by donating generously to PM's Covid Relief Fund.
The global death toll from the COVID-19 has mounted, according to the statistics more men are becoming more seriously infected and dying than women from the Coronavirus. In the United States the death toll of men from the Coronavirus is higher twice than women.
The TV channel is an alternative method of providing educational content after the coronavirus outbreak to reduce the educational losses of students.
Medical experts from Down University of Health Sciences have claimed that they have found the cure of the novel Coronavirus. Medical experts of the university claimed that Intravenous Immunoglobulin can cure the novel Coronavirus.
Misappropriation of funds also reported in Tandlianwala where the retailers are looting the money of beneficiaries. When the poor woman asked the retailer to provide her cash, it was revealed that the money has already withdrawn earlier.
Shoes are sometimes neglected compared to clothes and other materials. However, a recent study says that shoe materials can carry coronavirus. A new report by the US Centre for Disease Control and Prevention (CDC) highlights the fact that shoes can carry coronavirus as well.
Amid the prevailing situation of Coronavirus in Indonesia, ghosts are roaming around the streets to spook people and make them stay at home. Ghosts are patrolling on the streets of Indonesia and people are running back to home out of fear.
Adsence 300X250
---