Rescue 1122 announces Eid plan, holidays of workers postponed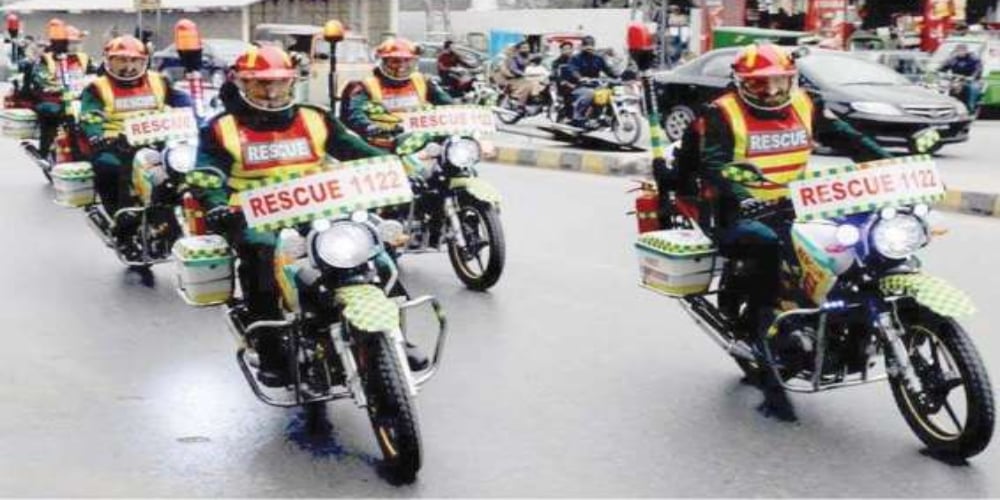 Rescue 1122 has announced their Eid Plan, there will no holidays for the staff during the festival.
District Emergency Officer Dr. Abdul Rehman chaired a meeting at Central Rescue Station.
According to the notification, Rescue personnel will be on their duties during Eid, and there will be no holidays for the workers.
The Emergency Services will be on high alert with trained paramedical rescue staff and ambulances with fully equipped medical stuff will also be available in case of any emergency.
The emergency vehicles will be available at sensitive areas along with trained staff to provide first aid if required.
The sources said that 400 rescue workers and 69 emergency ambulances including motorcycles, specialize vehicles, water bowzer, fire vehicles and recovery vehicles will be on standby for emergency across Rawalpindi district.
Earlier today, Interior Minister Ijaz Shah has appealed the nation to observe standard operating procedures (SOPs) set by the government and must follow strict precautionary measures while celebrating Eid-ul-Fitr.
Sindh Information Minister Nasir Hussain Shah also said that it has been decided to allow congregation prayers for Shab-e-Qadr, Jumu'atul-Widaa and Eid prayers.
Read More News On
End of Story