Chairman PEMRA directs action against broadcasting immoral content, Indian channels
Chairman of Pakistan Electronic Media Regulatory Authority (PEMRA) has directed the officers of the Regional Office Lahore to take action against the broadcasting of immoral content and Indian channels.
According to details, today PEMRA Chairman Saleem Baig visited the Regional Office Lahore, where he met a delegation of cable operators.
Chairman PEMRA said that an atmosphere of religious harmony should be ensured in Muharram, channels should broadcast content in accordance with religious, social and moral principles. Chairman PEMRA also directed action against broadcasting of immoral content and Indian channels.
The cable operators apprised the Chairman PEMRA of digitization and other issues. The Chairman directed the officers to take steps to address the issues facing the stakeholders.
Meanwhile, the PEMRA chairman suspended the field inspector for the negligence of duty.
It may be recalled that a few days ago, the Chairman PEMRA also visited Sukkur region and stressed on making the ongoing operations against Indian channels and immoral content more effective.
Read the notification below,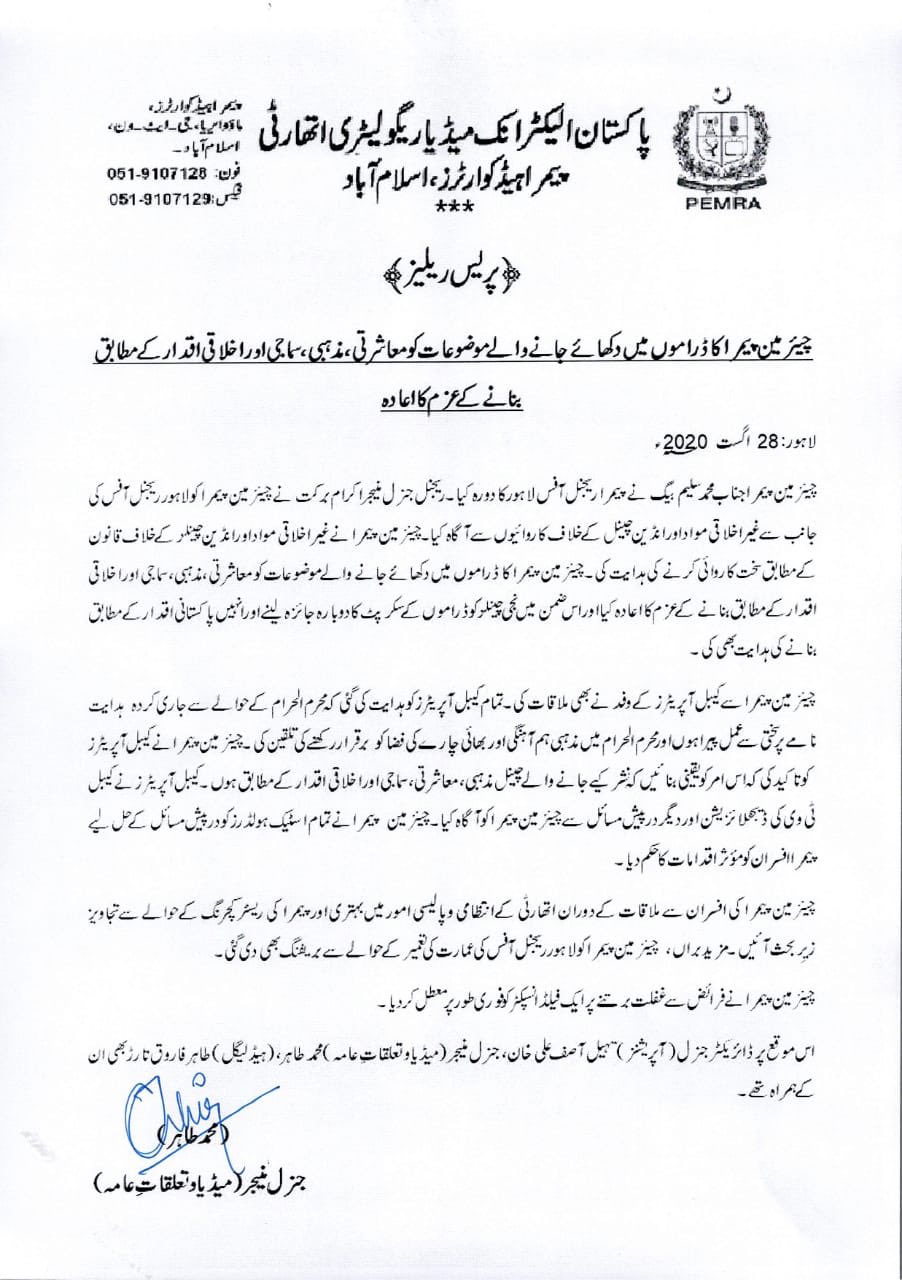 Adsence 300X250
---