Bakhtawar Bhutto & Mahmood Chaudhry Are Officially Engaged
Bakhtawar Bhutto Zardari and Mahmood Chaudhry are about to walk down the aisle and today in a ceremony they got officially engaged.
Almost a week ago, on November 14th, news of Bakhtawar Bhutto Zardari's engagement started to make rounds. The invitation cards were extended to guests for the engagement ceremony on 27 November, Friday.
More read: Aima baig New Song "Te Quiero Mucho" Goes Viral
As per the invitation card, Zardari's daughter will have her engagement ceremony with Mehmood Chaudhry son of Younas Chaudhry at Bilawal House Karachi.
Due to the second wave of coronavirus, only close friends and family members have been invited to attend the engagement ceremony. Moreover, the guests were requested to bring their corona test reports before entering the venue.
Furthermore, Bilawal Bhutto Zardari attended the engagement ceremony of his sister via video call as he was tested positive for coronavirus and is currently in isolation.
See the beautiful clicks from the venue,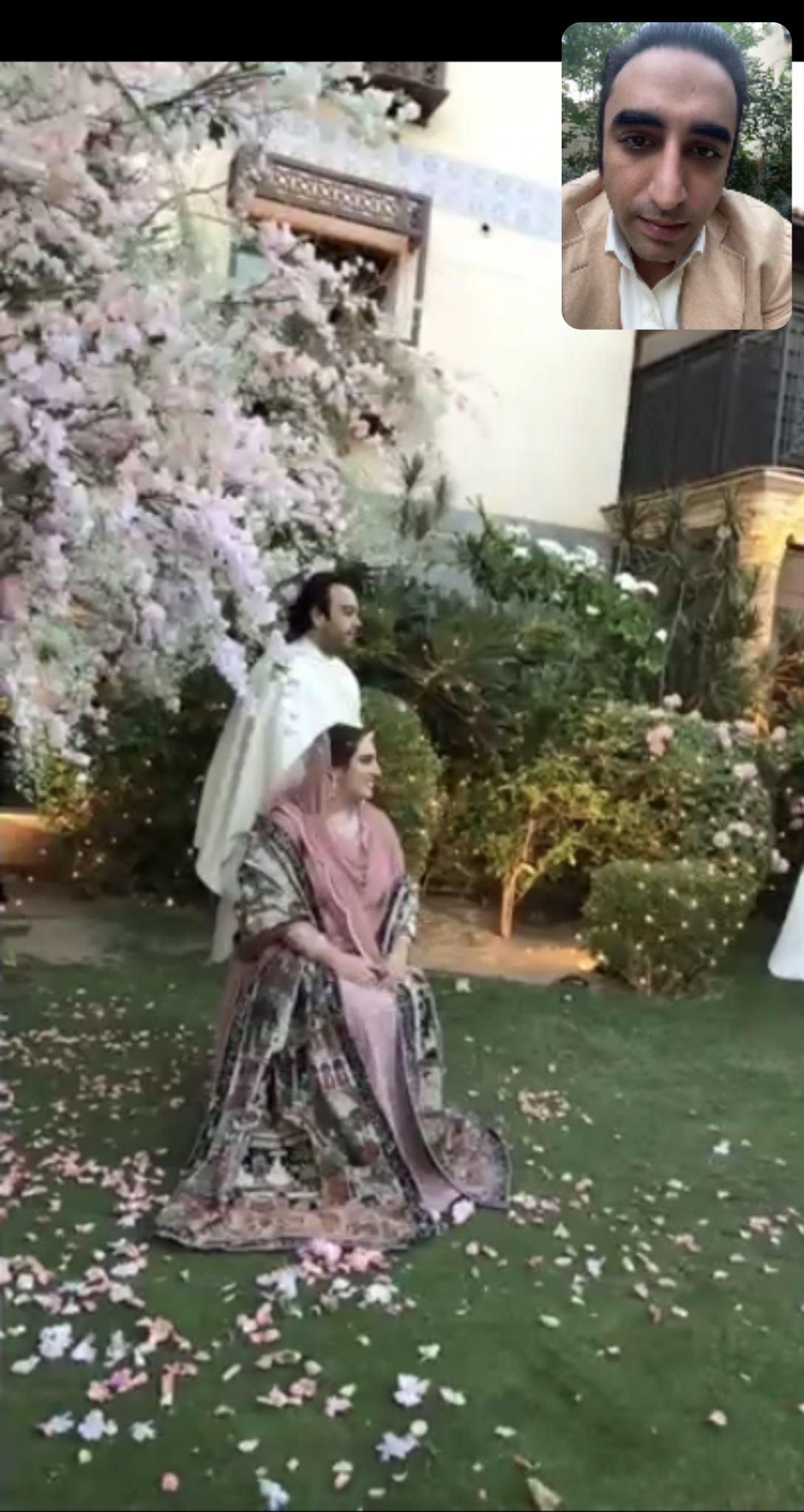 Just a few hours before the engagement, Bakhtawar Bhutto shared her feelings with the world on her Twitter account.
She went on to write,
" InshAllah this is only the beginning – will be able to celebrate in a post-Covid world. Please keep SMBB and our family in your prayers."
Adsense 300 x 250
---