Apple IPhone charger catches fire while use at night in UK
Tech giant Apple is right now the most valuable smartphone brand in the world, the Apple products are the most premium products.
According to the reports, the UK-based 17-year-old girl Amie Hall's iPhone charger catches fire at night.
However, the girl quickly alerted her mom downstairs and they were able to extinguish the fire without needing the help of firefighters.
Her mother has shared some pictures on Facebook, and she also wrote that,
"Please don't go to bed and leave your phone charging overnight."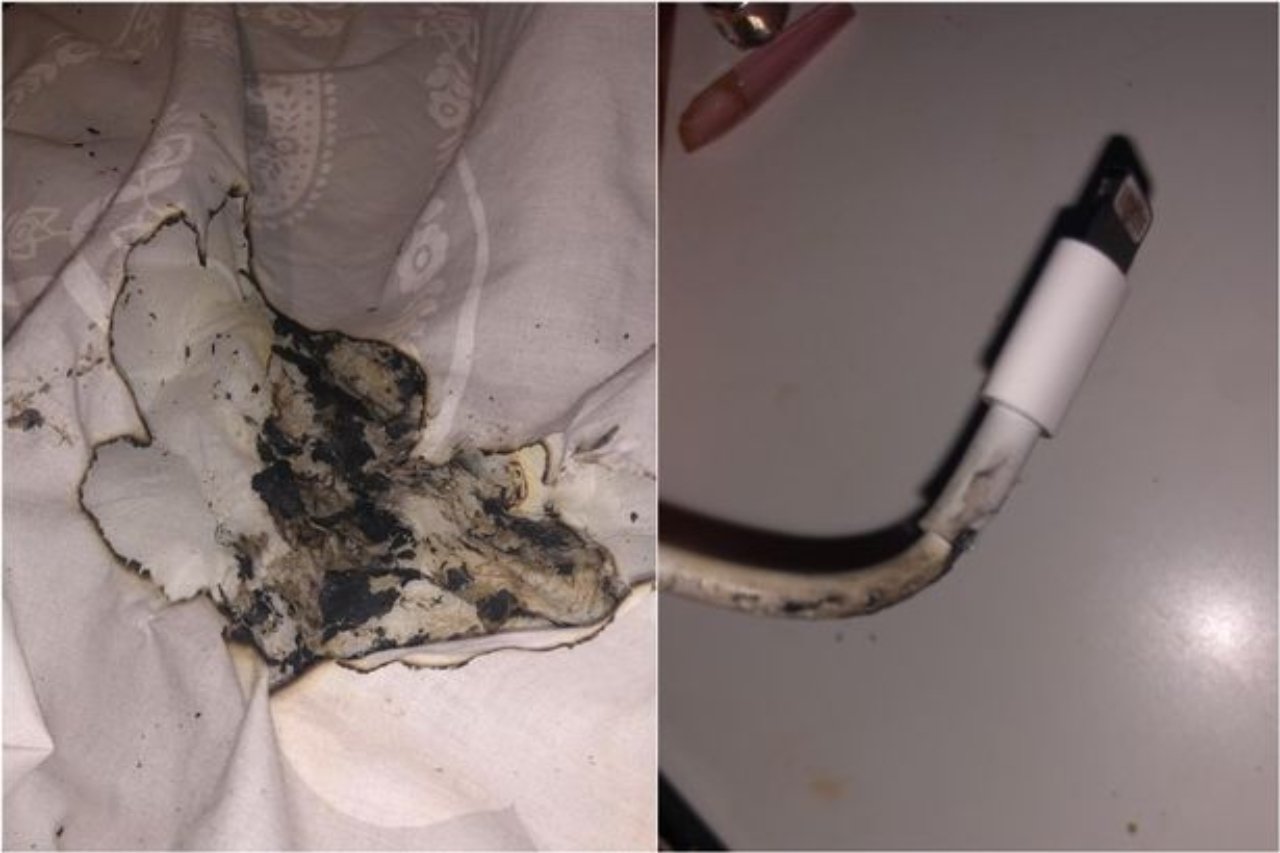 The American tech giant is currently investigating the cause of the fire and has strained that all iPhone users should ensure they obey safe charging standards.
It is advised that users should not charge their iPhones in wet places. These could lead to the charger overheating or moistures could cause sparks. The company also advised regular checks for damaged accessories.
Adsense 300 x 250
---