India goes ahead against Pakistan in ICC CWC Super League points table
Indian team goes ahead against Pakistan team in ICC Men's Cricket World Cup Super league points table.
As per reports, the Indian Cricket Team gained 20 points after beating England 2-1 in the three-match one-day international (ODI) series on Sunday.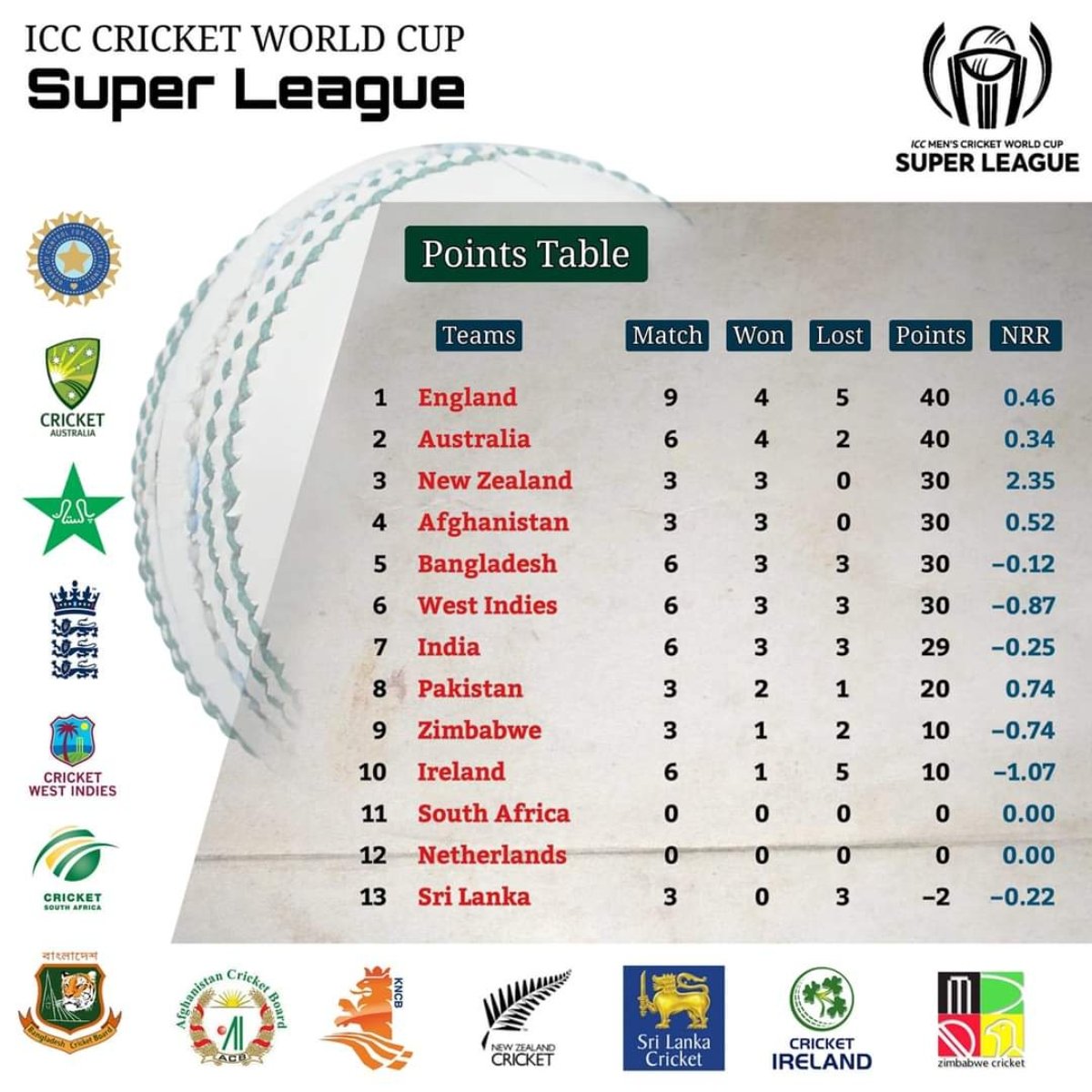 Cricket World Cup Super League is qualifying round for the ICC Cricket World Cup 2023, Indian team earlier ranked on 8th position with nine points, now moved to number 7 after winning the recent series against England.
Indian team has so far played six matches in which they won three and lost three matches, on the other hand, Pakistan has played three matches in which green shirts won two and lost one.
England and Australia, with 40 points each, are on top of the table in the Super League.
The teams are ranked according to total points earned and those failing to qualify directly will get a second shot through a Qualifier to be played from 18 June to 9 July 2023.
Adsense 300 x 250
---