Google map launches a new live view AR feature: Reports
Tech giant Google has announced numerous new features that will be added to Google Maps.
As per reports, Google has added a new interesting feature that will help you find your way through indoor spaces like airports, malls, and train stations using increased reality.
This new feature of Google Maps called "Live View AR" will provide guidance of the real world as you look through your phone's display. So, if you are in an airport, just search for what you're looking for in Google Maps, and the markers will guide you with arrows and other digital indicators.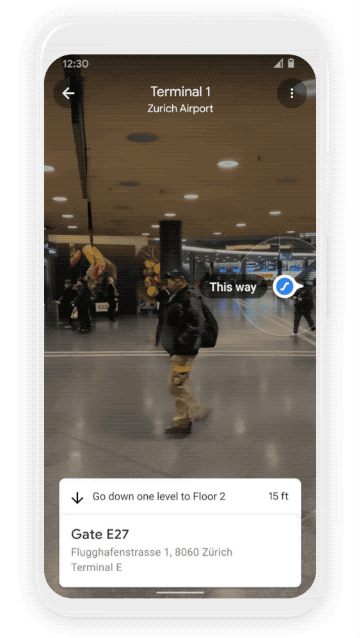 Earlier, Google has hired the Intel expert to lead its custom chip division. The tech giant has brought in Intel executive Uri Frank as the Vice President of its custom chip division.
"The future of cloud infrastructure is bright, and it's changing fast. As we continue to work to meet computing demands from around the world, today we are thrilled to welcome Uri Frank as our VP of Engineering for server chip design," Amin Vahdat Google Fellow and VP of systems infrastructure.
Uri Frank has spent almost two decades in the chip industry, Frank will now lead the custom chip division of the American firm in Israel.
He further added that "Google has designed and built some of the world's largest and most efficient computing systems. For a long time, custom chips have been an important part of this strategy. I look forward to growing a team here in Israel while accelerating Google Cloud's innovations in compute infrastructure."
Adsense 300 x 250
---