Huge contingent of law enforcers posted at Nasla Tower as demolition work underway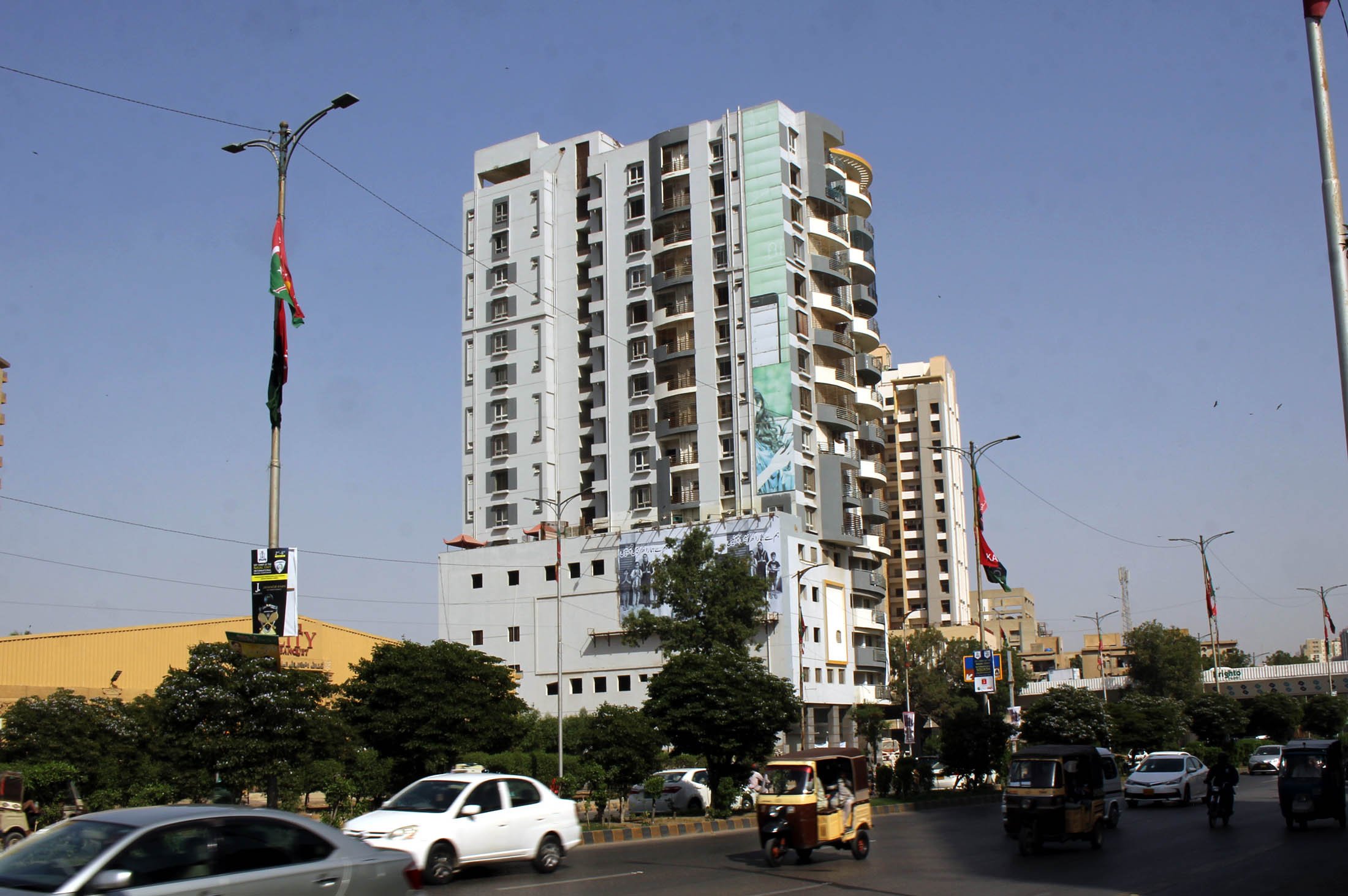 KARACHI: Huge contingent of law enforcers has been deployed at the Nasla Tower as demolition work on the order of the Supreme Court is underway.
Police and rangers personnel have been posted around as no irrelevant person is being allowed to go near the Nasla Tower. All the ways leading to the building have been sealed. Women police officials are also posted to avert any untoward incident.
The road connecting Shahra e Faisal to Shahra e Quaideen has been closed for traffic. Service road of Shahra e Quaideen has also been closed with the help of barbed wires.
Read more: Apex court directs to complete demolition of Nasla Tower in a week
Ferozabad Assistant Commissioner Asma Batool is leading the operation to dismantle the building.
The Ferozabad assistant commissioner said heavy machinery was being taken to the upper floor of the tower, while dozens of labourers were razing the building with the help of hammers.
On November 26, police had baton-charged protestors holding a sit-in demonstration called by the Association of Builders and Developers of Pakistan (ABAD) against the demolishment of Nasla Tower.
Read more: Tejori Heights to be completely razed in few days: assistant commissioner
The Nasla Tower is being razed to the ground on the directives of the Supreme Court of Pakistan. Chief Justice of Pakistan Gulzar Ahmed has ordered the city's commissioner to demolish the entire building and present a report on it within a week's time.
---