Two injured in cylinder blast in Karachi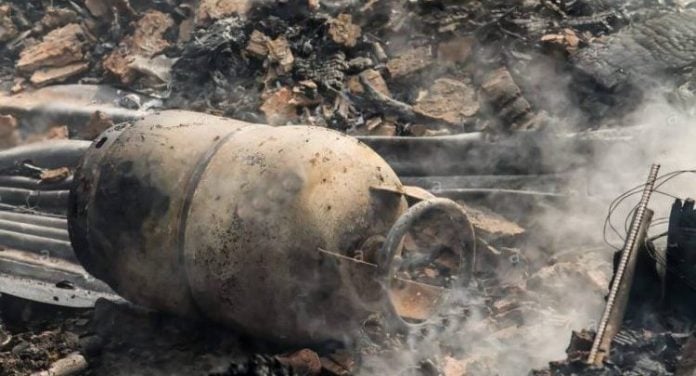 KARACHI: Two people were injured in a cylinder blast at a shop near Korangi's Jalebi Chowk on Saturday.
The injured have been shifted to Jinnah Hospital for treatment. One of the injured was identified as 36-year-old Kamran, while the other person's identity is yet to be determined.
In another incident, Jackson Police arrested culprits who were involved in introducing children to gambling. Case No. 343/2021 against the suspects has been registered under Section 5/5-A of the Pakistan Penal Code.
Similarly, Surjani police arrested members of the Asad Fauji gang and recovered three snatched motorcycles from their possession.
Read more: Karachi Police arrest drug peddler
The police added that suspect Sufyan used to go inside banks under the guise of a student and pass information to his colleagues outside. Police said that the suspect could be seen carrying out a reconnaissance with a bag in the CCTV footage.
The police said that the suspects are being further interrogated.
In another incident, Shahrah Noor Jahan police on a tip-off arrested two suspects involved in robbing TikTokers and food delivery riders. The suspects are also involved in hundreds of robberies and have been identified as Rehman Gul and Abbas Ali.
Motorcycles, several mobile phones, women's wallets, gold rings and other items were also recovered from the arrested suspects.
Read more: Infant found burned, abandoned in Karachi dumping site
According to the suspects they targeted TikTokers as they have expensive mobile phones and come to various parks to make videos.
"Mobile phones snatched from TikTokers are sold at exorbitant prices," the suspect revealed.
The suspect also claimed that he had carried out over 100 incidents in District Central alone also injured several civilians who had put up resistance against him.
Cases have been registered against both suspects.
---