Rupee loses 17 paisas to dollar at interbank opening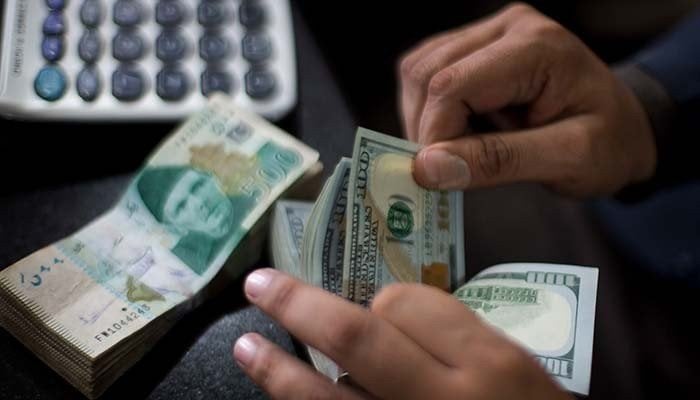 KARACHI: Pakistani rupee declined by 17 paisas against the dollar in early trade at the interbank foreign exchange market on Thursday.
Read more: BOL NEWS BUSINESS DIGEST: December 9, 2021
The dollar is being traded at the historic high of Rs177.60 at the opening of the interbank market.
The exchange rate ended as the local currency hit a historic low closing of Rs177.43 on Wednesday December 8, 2021.
Currency dealers said that the local currency is declining against the greenback and not strengthening as it was expected due to widening trade deficit of the country, and the much awaited Saudi Fund failed to leave any positive impact on the local currency.
According to the official data of the Pakistan Bureau of Statistics (PBS) released on Monday, the import bill of the country surged 69.17 per cent to $33 billion during the first five months (July-November) 2021/22, compared with $19.47 billion in the corresponding months of the last fiscal year.
The rupee remained under pressure since the start of the current fiscal year. The local currency fell Rs19.79, or 12.62 per cent, from June 30, 2021 closing of Rs157.54 to the closing of Rs177.43 on December 8, 2021.
Read more: KSE-100 opens bearish today
The buying and selling of the dollar at the open market was recorded at Rs177.75 and Rs179.25.
---