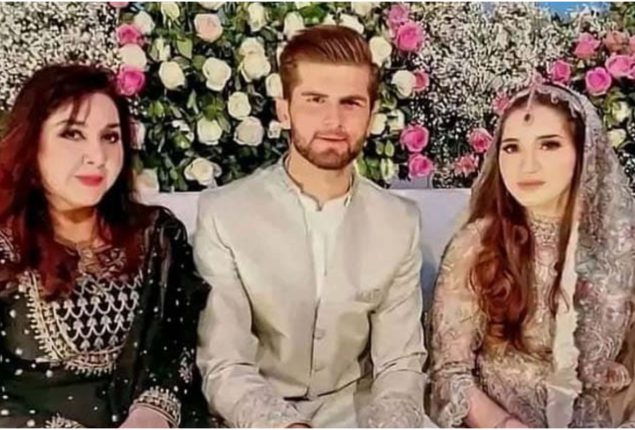 Javeria Saud stuns in a graceful red dress.
She attends the wedding of Shahid Afridi's daughter.
Javeria exudes elegance and style at the event.
People have been buzzing about the marriage between Shaheen Shah Afridi, the Pakistani fast bowler, and Ansha Afridi, who is the daughter of Shahid Afridi. Now, the exciting news is that Shaheen Shah Afridi and Ansha Afridi are officially married.
When it comes to Shaheen Shah Afridi's family, it's important to know that they belong to the Afridi tribe and they prefer modest weddings where they ensure that their wives and women are covered.
That's why this wedding was kept simple, and they didn't post any pictures of Shaheen Shah Afridi with his wife on social media. During the wedding, they also had separate spaces for men and women.
Shahid Afridi believes in having his daughters marry at a young age because he considers it important. This might be unexpected, considering his personality and lifestyle. Shahid Afridi himself got married to Nadia Afridi when he was only 20 years old.
Well-known actress Javeria Saud added to the wedding's charm with her presence. She wore a stunning red outfit and was accompanied by Shaista Lodhi.
Shaheen Shah Afridi appeared to be in high spirits on his wedding day, showing his happiness. See pictures of Pakistani actress Javeria Saud at Shaheen Shah Afridi and Ansha Afridi's wedding.
Take a Look: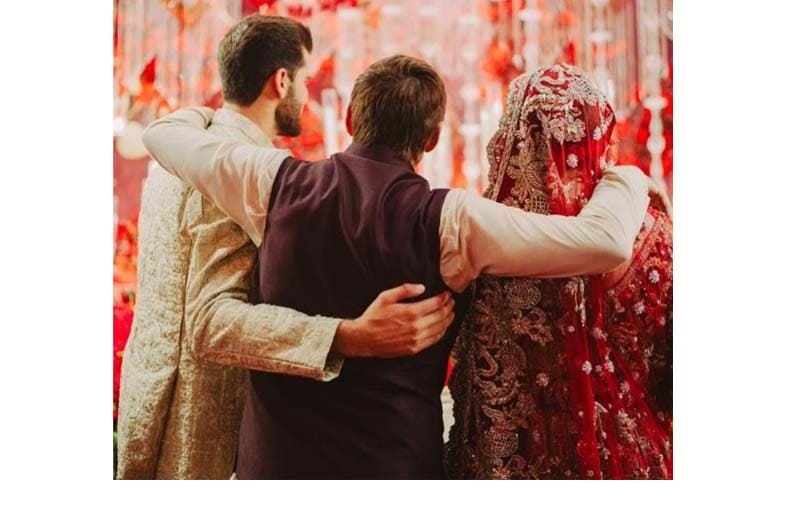 Also Read
To stay informed about current events, please like our Facebook page
https://www.facebook.com/BOLUrduNews/.
Follow us on Twitter
https://twitter.com/bolnewsurdu01 and stay
updated with the latest news.
Subscribe to our YouTube channel https://bit.ly/3Tv8a3P to watch news from Pakistan and around the world.
Advertisement
Read More News On
End of Article