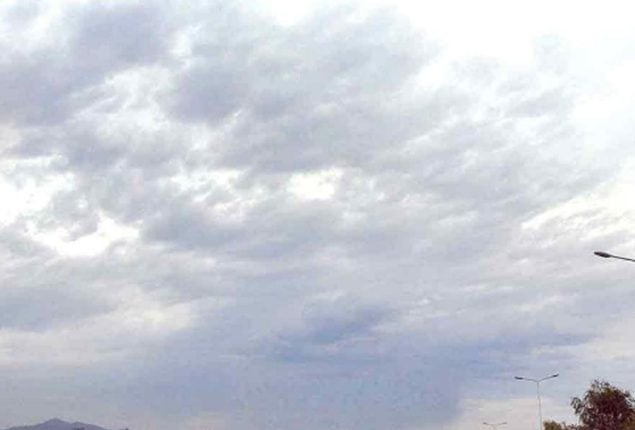 There are no chances of rain in the province.
The weather is likely to be hot and dry in Karachi.
The minimum temperature was recorded at 28 degrees.
Karachi: The weather is expected to be extremely hot and humid on September 28, 2023, in the metropolitan city, Bol News reported.
The Pakistan Meteorological Department (PMD) has recorded the minimum temperature at 28 degrees, and the maximum temperature is likely to be 37 degrees on Thursday.
However, the average ratio of humidity in the air will be 75 PC during the day, while in the evening it will be 45 PC.
Moreover, the sea breeze is suspended in the city, and the wind continues from the north-west direction. As well as the pollution and dust that will continue in the city.
Also, the sun is shining in most of the districts of Sindh. In Hyderabad, Jamshoro, Mirpur Khas, Mithi, Chur, and adjacent areas, the mercury is expected to remain between 38 and 40 degrees.
Added to that, in upper and central districts including Jacobabad, Larkana, Dadu, Shaheed Benazirabad, Sukkur, and Khairpur, the temperature is likely to be 39 to 42 degrees.
On the other side, in the coastal areas, including Thatta, Sajawal, and Badin, the mercury will be 36 to 38 degrees. The weather will probably stay hot and dry in most parts of the province. Consequently, the forecast will remain clear across Sindh; there is no chance of rain.
Also Read
Advertisement
Read More News On
End of Article