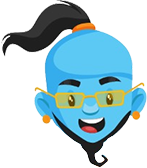 Listen
The TV serial 'Tere Bina Main Nahi' boasts a story of passionate girls who stand for their rights and bend over backward to achieve their dreams
Karachi: Defying traditional norms and conventional values, Tere Bina Main Nahi, a new TV serial, seems to be aimed at debunking the long-cherished myth attached to a married life. Featuring the lead protagonist of Noor-ul-Ain, played by Sonya Hussyn, the initial episode of the TV serial depict the perspectives on life through the prism of those girls who want to grow and excel in their professional careers.
Noor-ul-Ain is an educated, self-assured  girl who keenly follows the official dress code as mostly done by men at the workplace, donning a 3-piece suit in order to look more professional and  imperious. A girl with many dreams, she knows how to stand for her rights to make her dreams come true.
Surprisingly, she is shown with wearing the same outfits time and again, a positive move which has never been a trend among the lead roles in Pakistani TV serials before. The approach speaks volumes of  director Ali Masud Saeed who believes in providing the audience  seemingly a more realistic content. Noor-ul-Ain loves her cousin and childhood fiancé Murtaza, played by Shehzad Sheikh,  wants their couple to achieve financial independence before marriage to set an example for the rest of the world
Similar to a typical Pakistani family, s Murtaza's family wants him  to finally marry his choldood fiancé, however, Noor-ul-Ain wants him to buy a house, a small car and be more settled before tying the knot. But, Murtaza and his mother and sister take her words negatively and makes a hasty decision to get him marry  Noor-ul-Ain's best friend Tehniyat, played by Aiza Awan. Thus, Noor-ul-Ain is simply punished for having a high aim.
Despite being best buddies, Tehniyat and Noor-ul-Ain are two different characters in terms of their aims and objectives in life.
Tehniyat sees Noor-ul-Ain as her role model who is passionate about being a successful woman in terms of personal growth and professional achievement. In spite of featuring  women with a poor socio-economic backdrop, Tere Bina Main Nahi shows how women can embark on a courageous path to end fossilised rituals and antiquated socio-cultural norms. Playing a commendable role, Murtaza is  shown as a filial son as well as the apple of eye of his widowed sister.
With her outstanding performance, Hafsa, played by Bushra Ansari, has truly portrayed a typical mother-in-law mother together with the rest of the financially and emotionally dependent women, depicting the real picture of  kitchen politics in a society like ours where a  working woman is always a misfit for homemaking.
Tere Bina Main Nahi, in word, –is a treat to watch worth giving your time and attention – Ends
End of Article