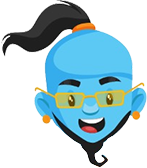 Listen
A picture is a poem without words, and so is the supermodel Mehreen Syed, someone who merits more than a poetic license in order to be truly described by means of words.
Naturally endowed with the mesmerising beauty, tall stature and youthful exuberance, her captivating Cleopatra looks set her apart from the average-looking crowd. Exuding grace is her each and every step, Mehreen Syed can frankly be referred to as the rani of the ramp, as she is fully capable of stealing the show all alone.
Tall, terrific, and temptress above all else, she is simply the face of the Pakistan fashion today.
End of Article