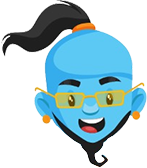 Listen
The proposals in the white paper are based on the recommendations of a fan-led review
England's ministers published plans to create an independent football regulator to oversee the financial sustainability of the men's game in the country, with powers to prevent clubs from joining breakaway leagues.
The regulator would licence clubs, requiring them to demonstrate sound financial business models, run robust owners' and directors' tests and give fans a greater say in the running of clubs.
It would also have the power to block clubs joining breakaway leagues, appearing to prevent a repeat of any attempt to form a Super League such as the one that proved so unpopular with supporters in 2021.
Sports Minister Stuart Andrew told lawmakers in the House of Commons that "fundamental reform" was needed to protect English football.
"Our white paper sets out how we will deliver reform by taking proportionate action that maintains the Premier League's position as the strongest league in the world, and safeguard clubs across the entire football pyramid," he said.
But Premier League chief executive Richard Masters warned the regulator should not be a "sledgehammer", echoing concerns expressed by some clubs.
The proposals in the white paper, a policy document setting out proposals for future legislation, are based on the recommendations of a fan-led review.
The regulator's main purpose would be to oversee a licensing system to ensure clubs are run sustainably, following the collapse of Bury and Macclesfield in recent years.
Andrew said the regulator would step in if football authorities could not agree on a way to distribute money throughout the lower leagues.
– Owners' test –
The body would also oversee a new test of owners and directors.
Andrew said this would not preclude states and sovereign wealth funds from becoming involved.
"We recognise we have had significant international investment from all over the world in English football but what we're trying to do is get down to who is the original owner and they have to pass the fit and proper person's test," he said.
The white paper does not explicitly mention human rights criteria within the test, but Andrew said the government would look at other regulatory bodies "to see what mechanisms they are using".
Amnesty International called on the Premier League to introduce a human rights element to its own owners' and directors' test during the protracted Saudi-led takeover of Newcastle.
The issue is again in the spotlight as a result of a Qatari bid for Manchester United.
Football Association CEO Mark Bullingham welcomed the plans, saying his organisation would push for increased funding of the grassroots game while the Football Supporters' Association also voiced support.
But Premier League CEO Masters urged caution.
"This needs to be a very precise regulatory tool and not a sledgehammer, otherwise it might take football sidewards, or even backwards, rather than forwards," he told the BBC.
"We need to be able to ensure the things which have made English football so successful over the last 150 years, and during the Premier League period, are not damaged," he added.
West Ham owner David Sullivan described the plans as a "terrible idea".
"The regulator will have a huge staff that football will have to pay for," he told Sky Sports News. "It will be a total waste of money. I bet it grows in size and cost every year.
He said the Premier League was "the best run and most successful league in the world."
"It gives more to the lower leagues and the PFA (Professional Footballers' Association) and the grassroots than any other top league in the world," he added. "It's a fantastic export."
End of Article