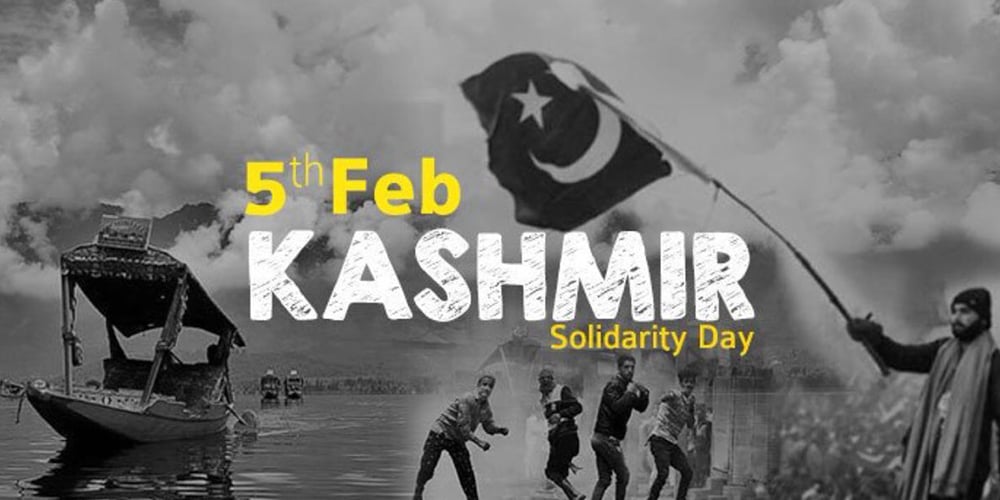 Pakistan observes Kashmir solidarity day on February 5, of every year, it was initially observed in 1991.
Pakistan and people of Kashmir observed the day collectively across the globe and it is considered as the largest activity against the Indian suppression in Indian occupied Jammu & Kashmir.
On this occasion, people of Pakistan and Kashmir, wherever they are living in the world especially in the United Kingdom – as people of Mirpur, Kashmir lives there in sufficient numbers.
People start their day with special prayers in mosques for the freedom of Kashmir, organize large scale rallies, seminars and debate competitions.
People also register their protest at the United Nations and in front of Indian embassies worldwide.
Kashmir day
Kashmir Day was first proposed by Qazi Hussain Ahmad of the Jamaat-e-Islami party in Pakistan in 1990.
He was an important part of the Islamic democratic alliance and on his demand – the opposition alliance called for Kashmir day strike.
Later, the government of Pakistan People party also agreed with the idea and announced February 5 has a public holiday to express solidarity with the people of Kashmir
Initially, it was known as Kashmir day but present Kashmir Solidarity Day was started by the Pakistan minister of Kashmir Affairs and Northern Areas in 2004.
Kashmir Conflict
Kashmir lies in the northernmost part of the Indian sub-continent, bordered by the Himalayas. At the time of the partition of India, the region was a princely state under the British Raj.
The state was divided into three, now controlled by India (Jammu and Kashmir), Pakistan (Azad Kashmir and Gilgit Baltistan), and China (Aksai Chin).
The split of Kashmir between India and Pakistan has led to enmity and bloodshed with three wars between India and Pakistan over the region – in 1947, 1965 and 1999.
On Kashmir Day, all government, semi-government and private offices across Pakistan will remain closed. The State Bank of Pakistan will also remain closed.
The day is marked by political rallies, marches, and speeches about Kashmir. A human chain is formed on the major route from Pakistan to the Kashmir.
A one-minute silence is observed at 10 am local time in honour of the dead. BOL News and all other media outlets will broadcast a special marathon transmission focusing on different aspects of Kashmir dispute.
Read More News On
End of Article