Motor Vehicle Taxes Can Now Be Submitted Online In Sindh
Good news for registered car owners in Sindh, motor vehicle taxes for private and commercial vehicles can now be submitted online.
According to the details, Director General Excise and Taxation Sindh Shoaib Siddiqui said that the Excise Department has started collecting motor vehicle tax online.
He said that motor vehicle tax can also be submitted through internet banking, easy money mobile app and ATM.
Shoaib Siddiqui further said that after creating a payment slip ID from the excise department's website or mobile app, online motor vehicle tax can be submitted.
DG Excise Sindh Shoaib Siddiqui said that in a few days it will be possible to collect motor vehicle tax from Jazz Cash.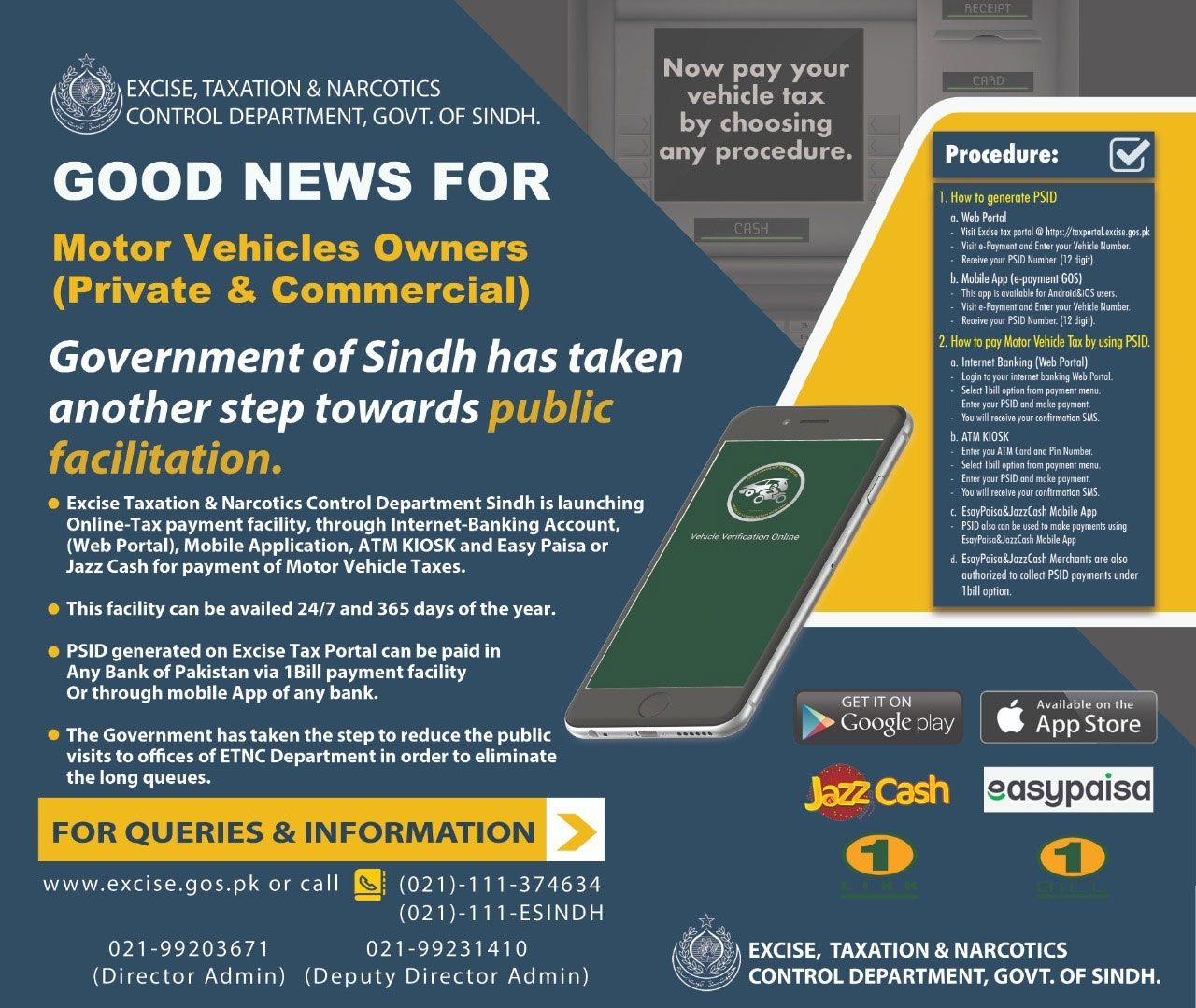 He said that owners of private and commercial vehicles would be able to avail online payment.
The DG Excise and Taxation Sindhthe excise department said that the department expected to collect more than 20% from the motor vehicle tax online and to submit the motor vehicle tax, it is no longer necessary to come to the excise department office but to submit the motor vehicle tax 24 hours all day of the week.
Adsence 300X250
---