Bilawal Shares Emotional & Heart-Warming Message On Sister's Rukhsati
Asif Ali Zardari's eldest daughter Bakhtawar Bhutto is finally nikkahfied and now she is Mrs Mahmood Chaudhry.
On the occasion, her Brother and Chairman Peoples Party Bilawal Bhutto Zardari shared an emotional and heart-warming message on Twitter.
While sharing photos Bilawal wrote, "Happiest moment in many years to see my sister Bakhtawar getting married. Felt like our mother was watching over us in this moment of joy. Wishing them both all the best for their new life together. Masha'Allah! Red heart."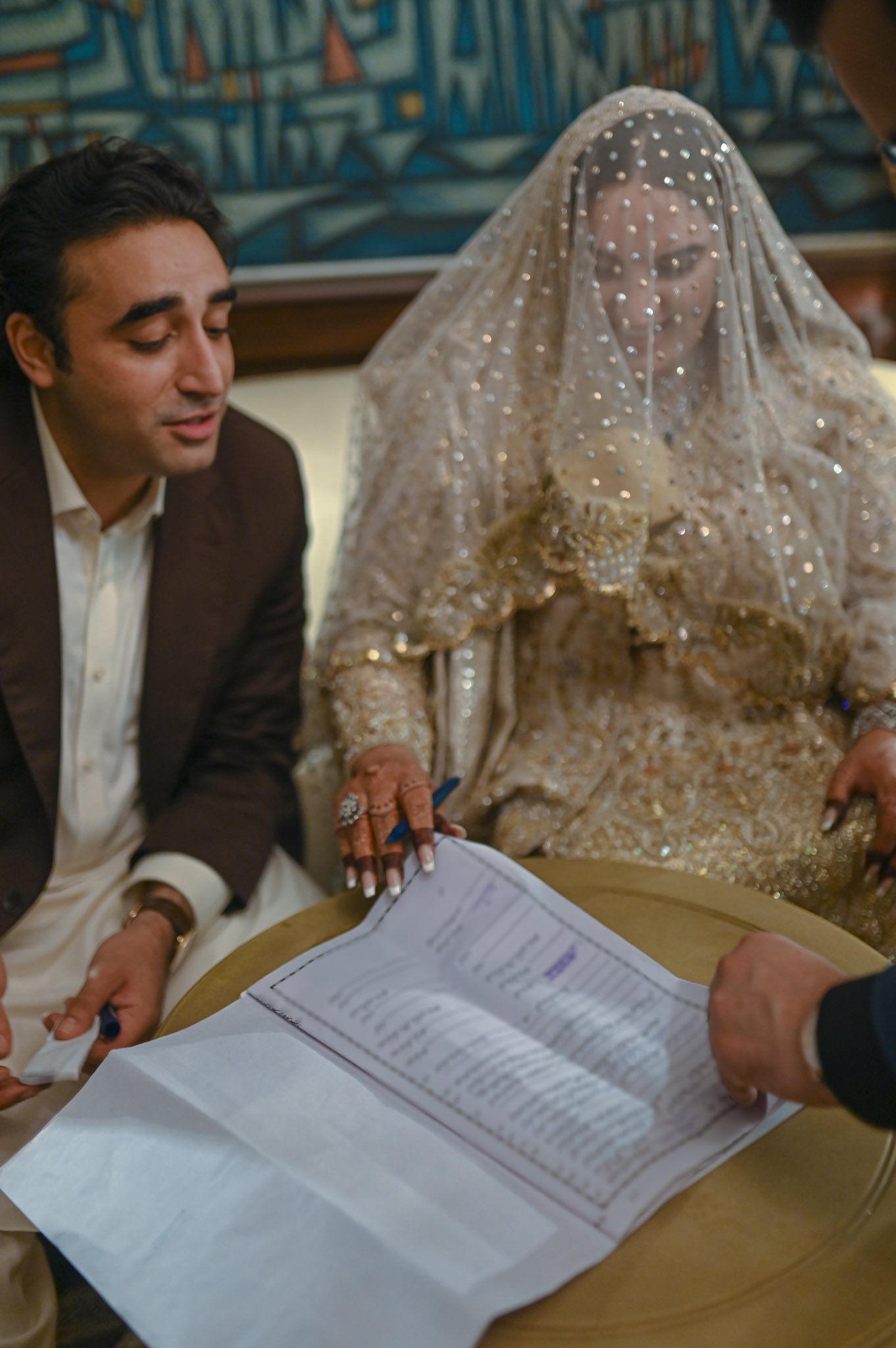 former Prime Minister of Pakistan Benazir Bhutto and former President Asif Ali Zardari's daughter Bakhtawar Bhutto Zardari has tied the knot with Mahmood Chaudhry.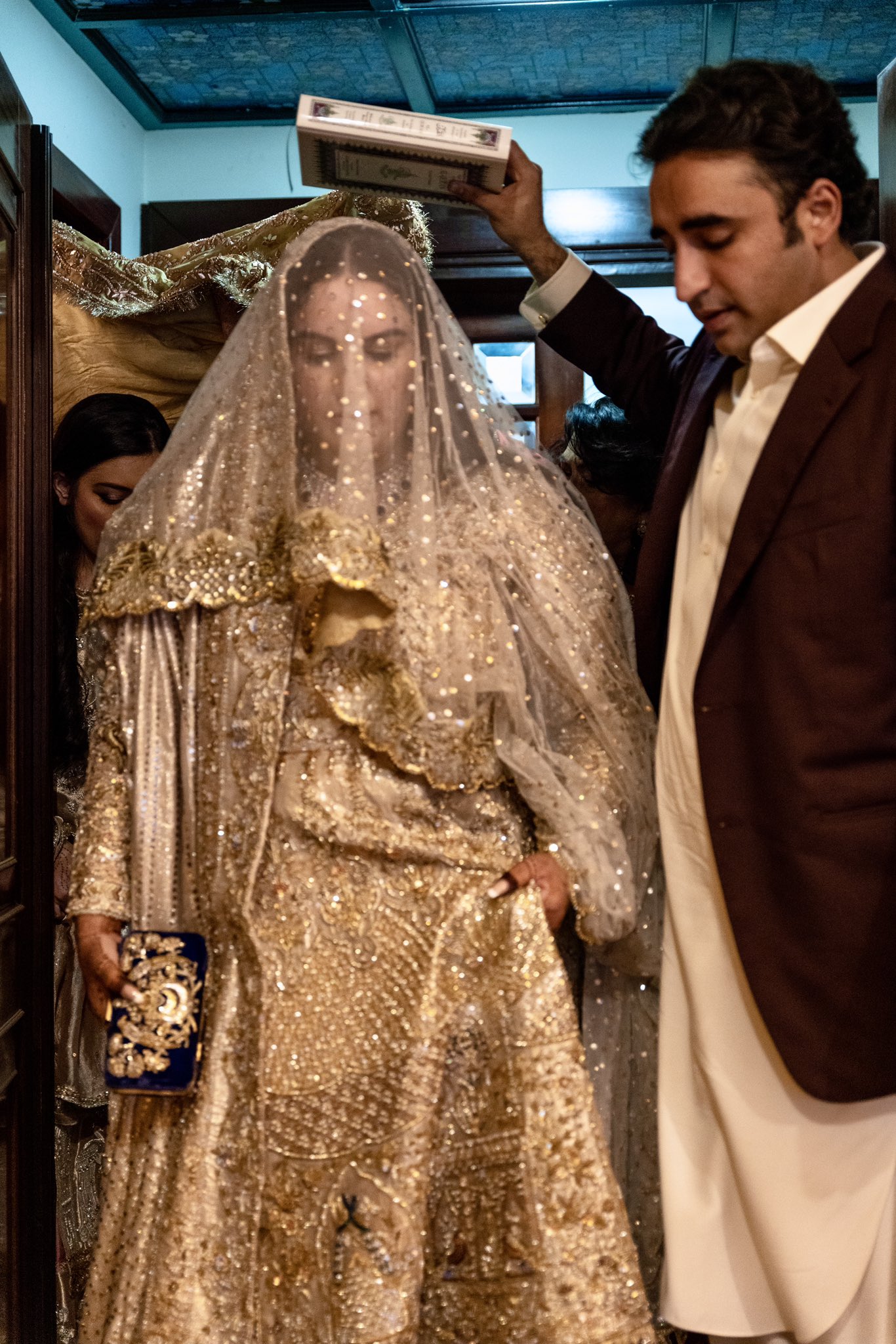 According to the spokesperson of Bilawal House, the marriage ceremony of Bakhtawar Bhutto has been held at Bilawal House Karachi in which close relatives of both the families have participated.
Bakhtawar Bhutto's Mehndi ceremony was performed on January 27.
Due to the coronavirus pandemic, the ceremony was attended by close members of the Bhutto and Zardari families and close relatives of the groom.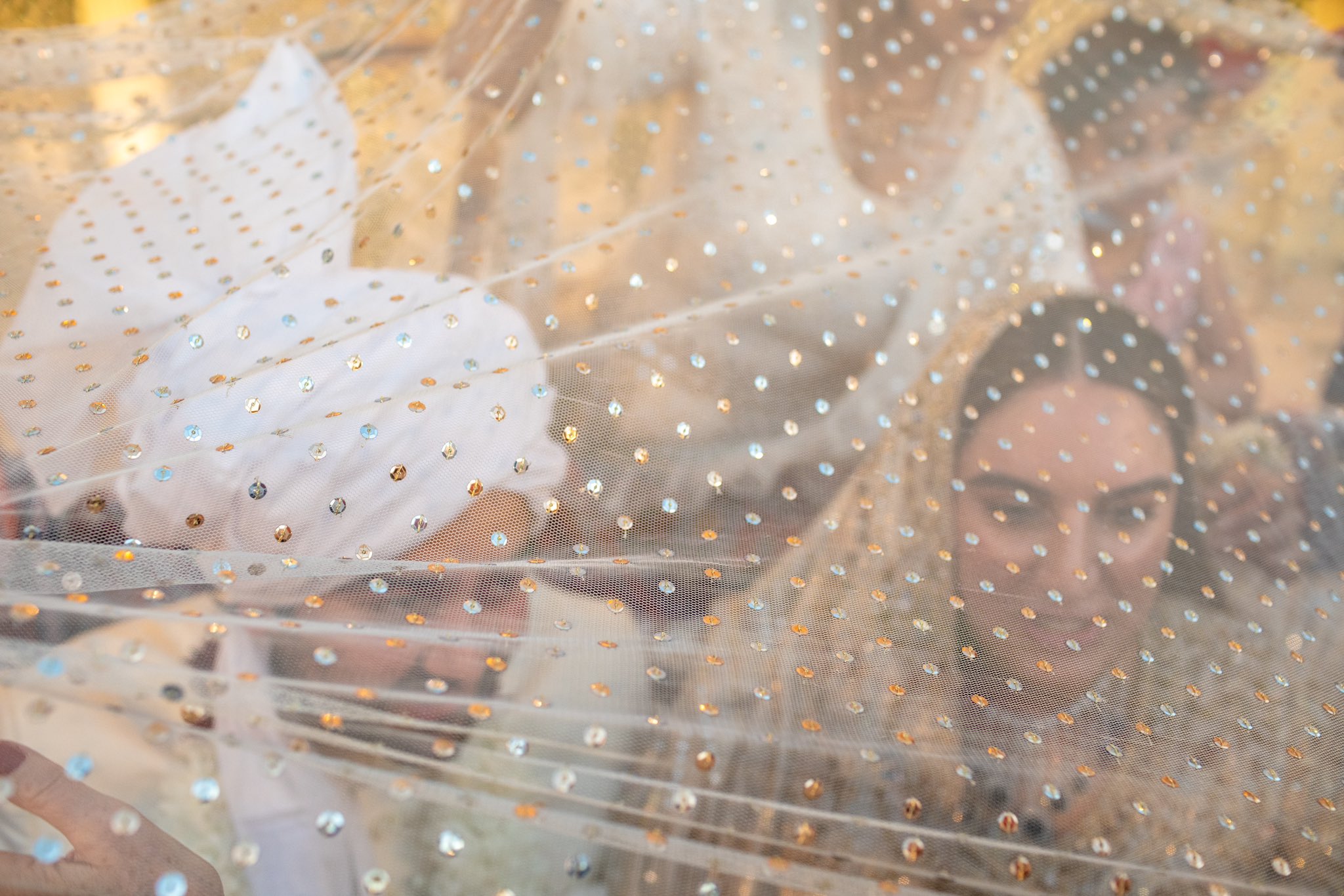 Former President Asif Ali Zardari welcomed the guests and stayed with them all the time.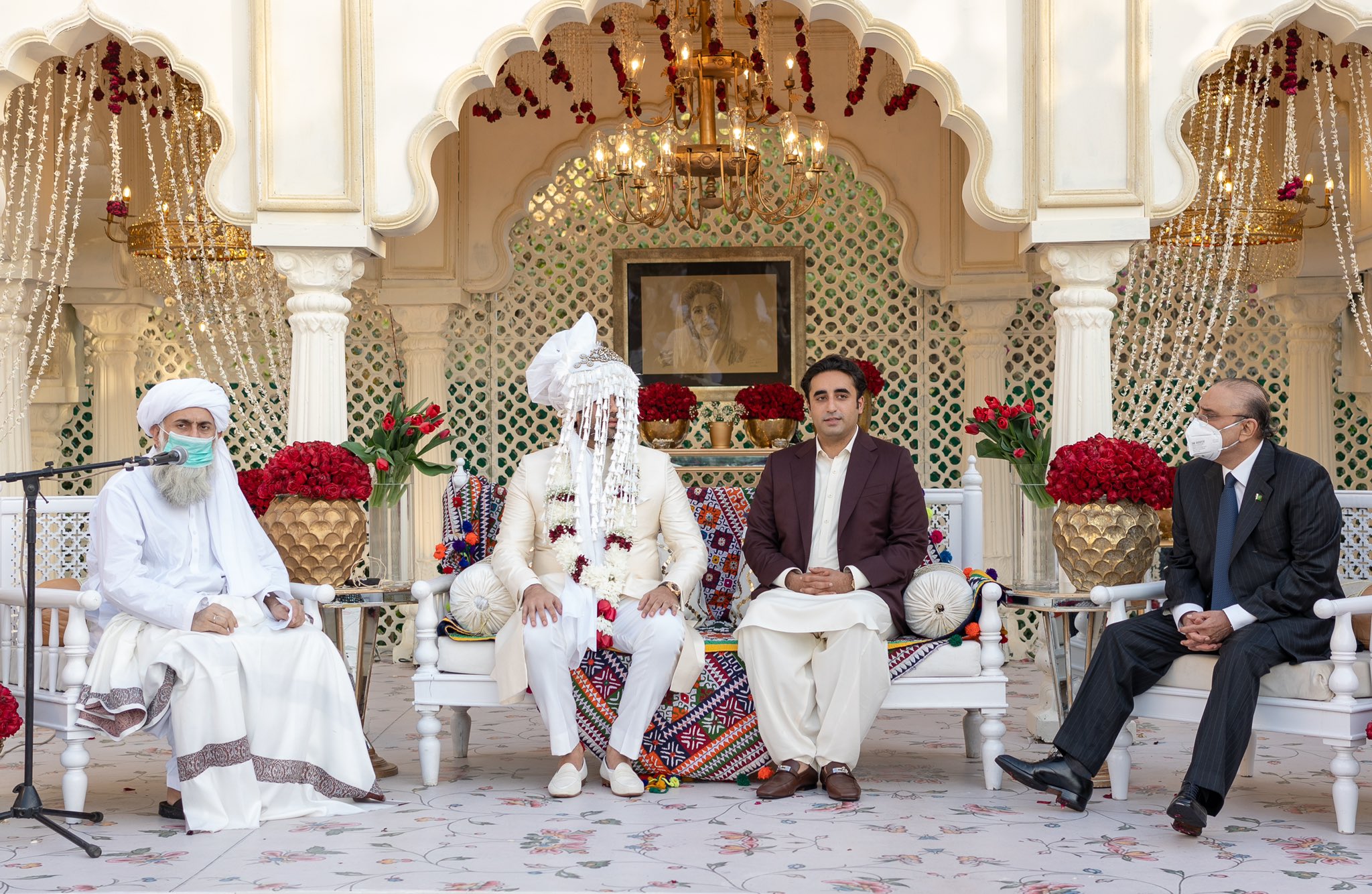 Adsense 300 x 250
---