Prime Minister Imran Khan lands in Sri Lanka to boost ties
Pakistan Prime Minister Imran Khan has arrived Sri Lanka for a two-day visit where he will hold talks focusing on increasing trade and investment.
According to the details, Imran Khan with his delegation landed at Bandranaike International Airport in Colombo. Upon arrival, Prime Minister Imran Khan was presented with the Guard of Honour.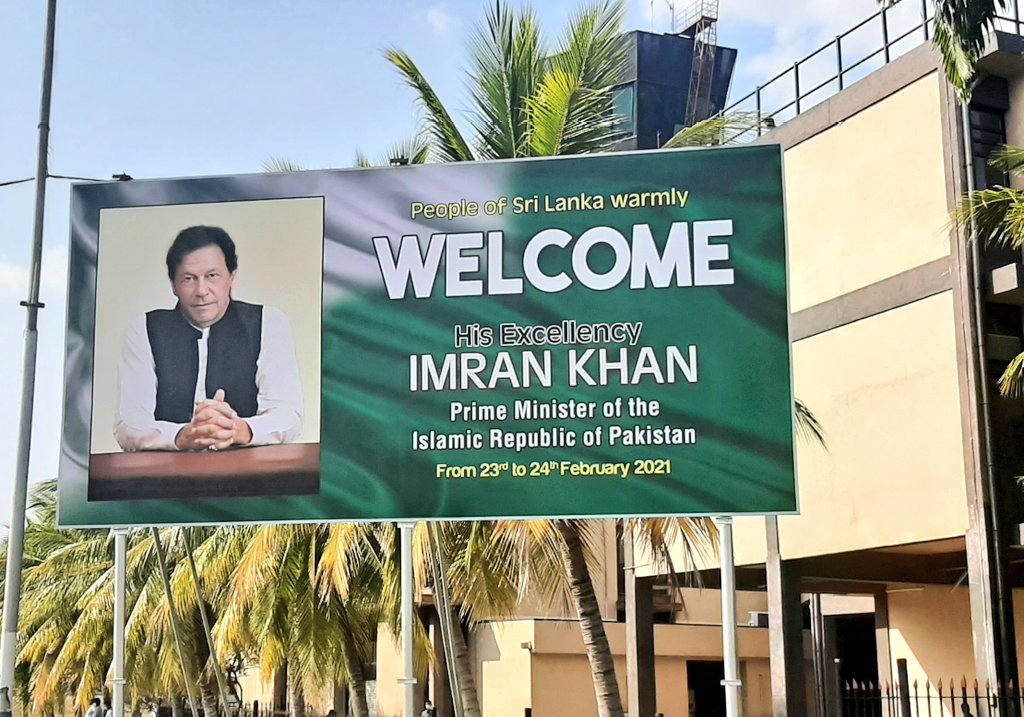 Pakistan and Sri Lanka which enjoy warm ties, aim to boost trade ties during Imran Khan's maiden visit to the island nation. Earlier in a curtain raiser statement, Pakistan Foreign Office said that Imran Khan will lead the delegation-level talks, covering all areas of cooperation between the two countries including trade and investment, health and education, agriculture and science and technology, defence and security, and culture and tourism.
He travelled to the country by using Indian Airspace after getting special permission. Imran Khan arrived Sri Lanka on the invitation of his counterpart Mahinda Rajapaksa.
During the visit, the Prime Minister will hold meetings with President Gotabaya Rajapaksa and Prime Minister Mahinda Rajapaksa, to exchange views on key regional and international issues.
The Prime Minister will also participate in a joint 'Trade and Investment Conference' aimed at promoting trade and investment between the two countries. A number of MoUs to enhance bilateral cooperation will be signed during the visit.
It is worth mentioning here that Pakistan and Sri Lanka have traditionally enjoyed warm relations, with particularly close military training cooperation during the latter stages of the Sri Lankan civil war which lasted more than two decades.
Adsence 300X250
---