"We Have To Move Forward As Per NCOC Policy": Fawad Chaudhry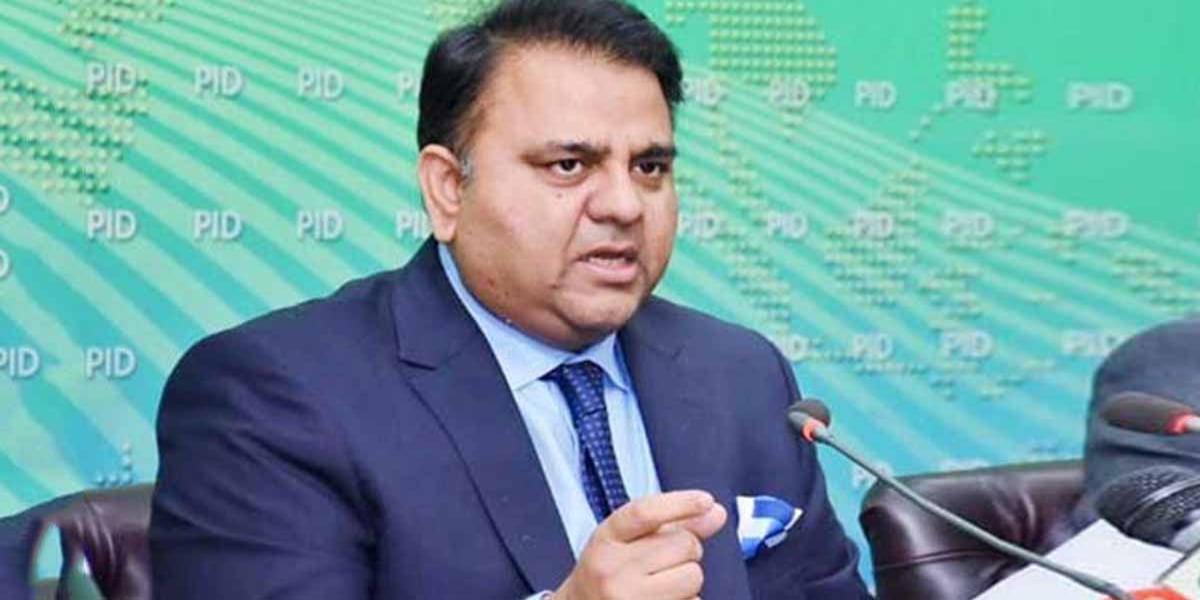 Minister for Information Fawad Chaudhry has on Monday said that the Sindh government was not able to implement Covid SOPs in the province and later decided to impose lockdown on its own.
In his recent statement, Fawad said that the federal government has made its position clear from the very first day regarding lockdown.
The minister further said that Chief Minister Sindh Syed Murad Ali Shah contacted NCOC head Asad Umar and SAPM on Health Dr. Faisal Sultan in this regard.
"The chief minister conveyed that they are going to impose lockdown," he said, adding that he was conveyed that the provinces could not decide on lockdown and are not authorized to take individual decisions.
"We have jointly fought three waves of COVID-19 successfully and why there is a need to change the policy now," Chaudhry said.
He further added, "Thought is needed to be given regarding reasons that led to a surge in positivity ratio in Karachi to 30% and blamed the provincial authorities for not implementing COVID SOPs properly."
He said that the government could not shut down the industries completely and snatch livelihood from daily wagers. "We have to move forward as per the NCOC policy," he said.
The minister further warned that if the provincial authorities would not implement orders then the federal government would use its constitutional options.
Note that Pakistan continues to record a sharp rise in COVID-19 cases as the country has reported 4,858 new infections over the last 24 hours.
The confirmed case tally in Pakistan has soared to 1,039,695, including 943,020 recoveries, adding that the positivity rate of COVID-19 infections was recorded at 8.61%, the National Command and Operation Center (NCOC) said Monday.
The infectious disease has claimed 40 more lives across the country in the last 24 hours, taking the death toll to 23,462, the NCOC said.
Whereas, 3,441 people are in critical condition.
However, 56,414 tests were conducted during the said period.
Statistics 2 Aug 21:
Total Tests in Last 24 Hours: 56,414
Positive Cases: 4858
Positivity % : 8.61%
Deaths : 40

— NCOC (@OfficialNcoc) August 2, 2021
Adsence 300X250
---