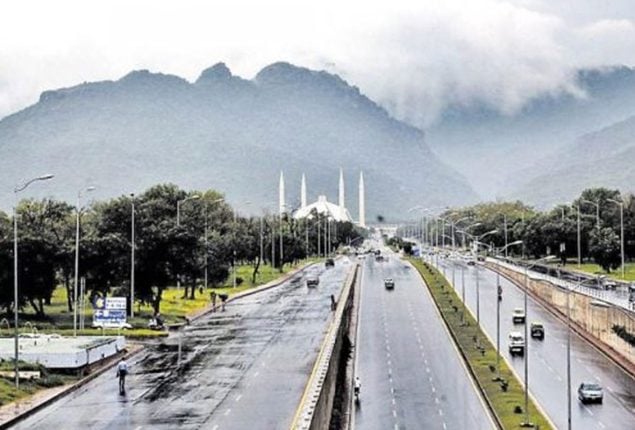 The Pakistan Meteorological Department (Met Office) has indicated that the twin cities of Islamabad and Rawalpindi are expected to experience partly cloudy and dry weather over the next 12 hours.
Islamabad Weather Update
Despite the cloudy conditions, there is a slight possibility of showers in the capital city on Thursday.
Current Islamabad Temperature
As of noon, the temperature in Islamabad has reached around 31°C, with humidity recorded at over 82%. Winds are blowing at a speed of 10km/h. The maximum UV Index is measured at 6, signifying high levels of ultraviolet radiation, and visibility extends to around 16km.
Islamabad Air Quality
The air quality in the federal capital has been registered at 50, categorizing it as poor. Pollution levels have risen significantly, making it unhealthy for individuals belonging to sensitive groups. If you experience symptoms like difficulty in breathing or throat irritation, it is advisable to limit outdoor activities.
Weather Synopsis
According to the Met Office, the low-pressure area has weakened and is expected to move southwestward in the next 24 hours. Additionally, a shallow westerly wave is likely to enter the upper regions of the country starting from today (Thursday).
Advertisement
Read More News On
End of Article