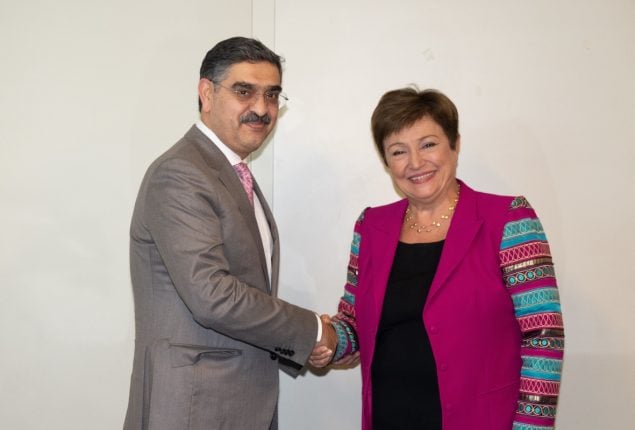 NEW YORK: Managing Director International Monetary Fund (IMF) Kristalina Georgieva met with Caretaker Prime Minister Anwaar ul Haq Kakar on Wednesday night, Bol News reported.
The Caretaker Prime Minister thanked the IMF for approving three billion dollars for Pakistan
Briefing on the measures taken by the Caretaker Prime Minister to revive the country's economy
In a tweet Kristalina Georgieva said it was a very good meeting with PM Anwaar Kakar on Pakistan's economic prospects. "We agreed on the vital need for strong policies to ensure stability, foster sustainable and inclusive growth, prioritize revenue collection, and protection for the most vulnerable in Pakistan," she said.
Very good meeting with Pakistan's PM @anwaar_kakar today on 🇵🇰's economic prospects. We agreed on the vital need for strong policies to ensure stability, foster sustainable and inclusive growth, prioritize revenue collection, and protection for the most vulnerable in Pakistan. pic.twitter.com/YkVpju4UqY

— Kristalina Georgieva (@KGeorgieva) September 20, 2023
In a video statement, she said, "Our research shows that improving tax administration, digitalizing the books and tackling corruption can increase tax to GDP collection by 9 per cent."
In a shock-prone world, we must work together to help the most vulnerable. Here are the 3 takeaways from my conversations with heads of state and other world leaders during #UNGA78. pic.twitter.com/A7qY3NHVeW

— Kristalina Georgieva (@KGeorgieva) September 21, 2023
Advertisement
Read More News On
End of Article