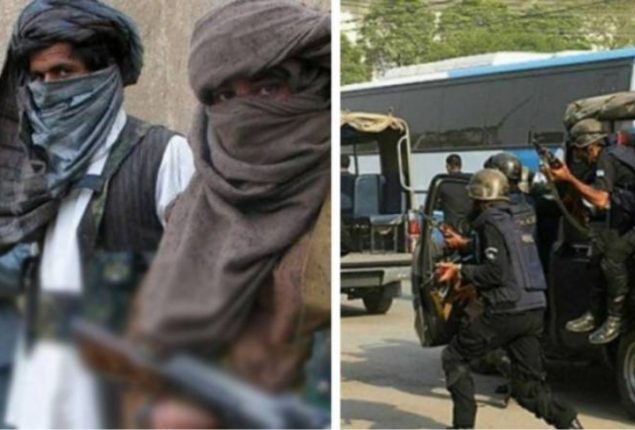 Identification is possible with the help of intelligence agencies.
Both terrorists belonged to the outlawed TTP.
A terrorist was wanted in Punjab for serious crimes.
The two TTP terrorists killed in the police encounter in Mianwali have been identified by the counter-terrorism department (CTD) on Sunday, Bol News reported.
The CTD official has claimed that the two terrorists were identified as Zubair Nawaz and Muhammad Khan, who belonged to the outlawed Tehrik-e Taliban Pakistan (TTP).
Further, Zubair Nawaz was belonnged to outlaw the Tipu group of TTP, who is the brother of TTP Ameer Arshad Nawaz of lucky Marwat. He was wanted for communal murder, extortion, and serious crimes.
Added to that, it becomes possible to identify both terrorists with the help of intelligence agencies and advanced software.
It is noted that last night, 10 to 12 terrorists attacked the patrolling check post at Kundal in Mianwali from both sides, which was failed by the brave young police.
According to IG Punjab Police Dr. Usman Anwar, the police strongly fought back against the terrorists, in which two terrorists were killed and one young policeman was martyred while fighting bravely.
On the other hand, the caretaker Chief Minister of Punjab, Mohsin Naqvi, lauded the police for foiling the terrorist attack and paid homage to the one who murtyred for the mother soul.
Also Read
Advertisement
Read More News On
End of Article